SinoJobs China-Europe Career Days in Qingdao was successfully held
On 23 March 2019, the first SinoJobs China-Europe Career Days was held at the library of Qingdao University of Science and Technology in Laoshan District, Qingdao. This Career Days was successfully concluded and attracted nearly 30 large domestic and foreign companies and thousands of job seekers, including many overseas returned students. As the organizer of the event, SinoJobs not only prepared a gift bag for each job seeker, but also the CEO of SinoJobs, Mrs. Xingshu Zhao, gave a wonderful talk on career development.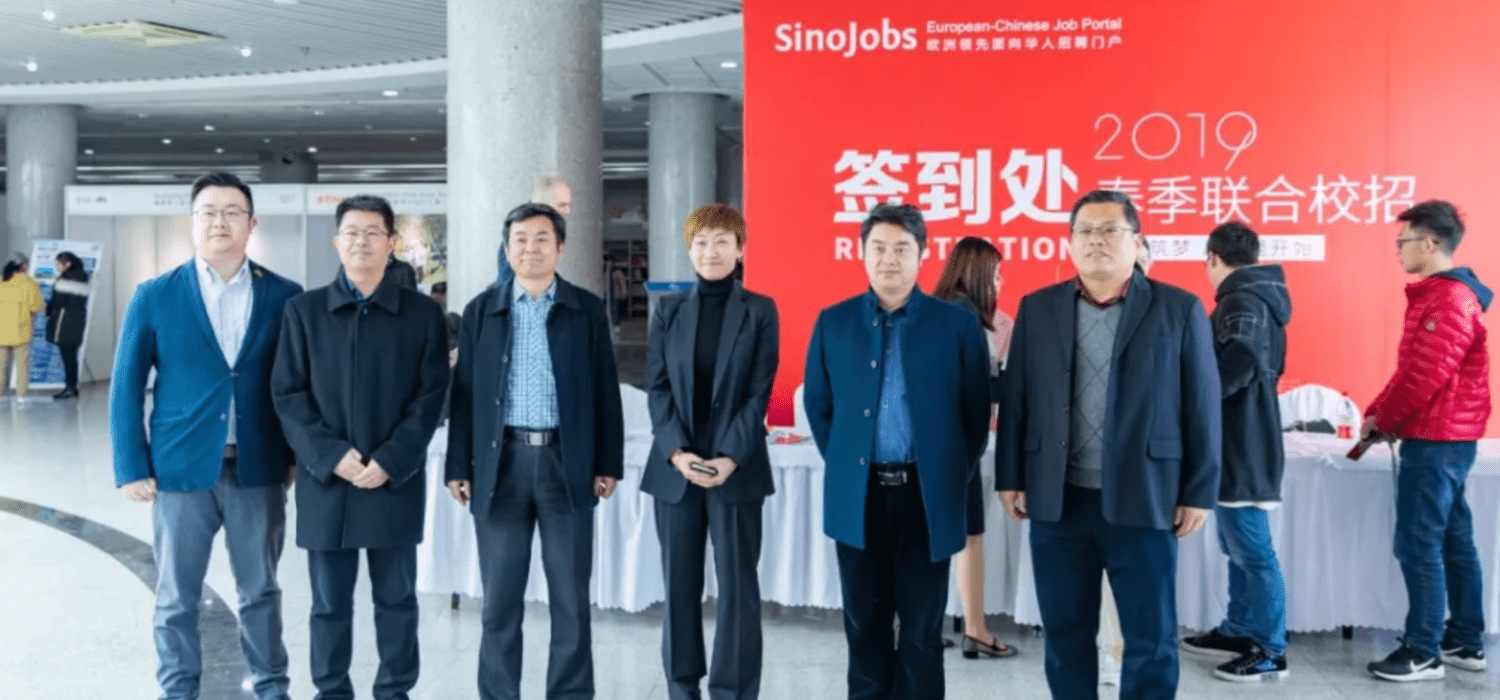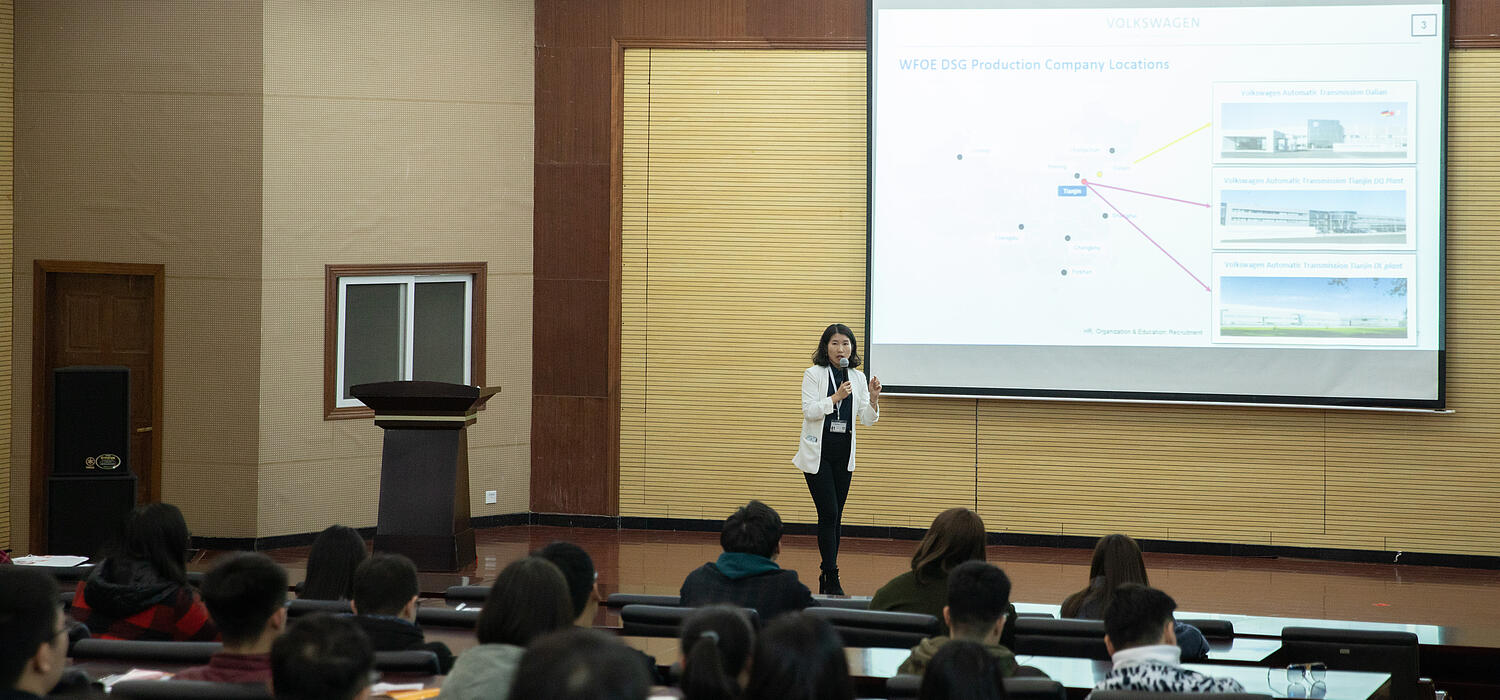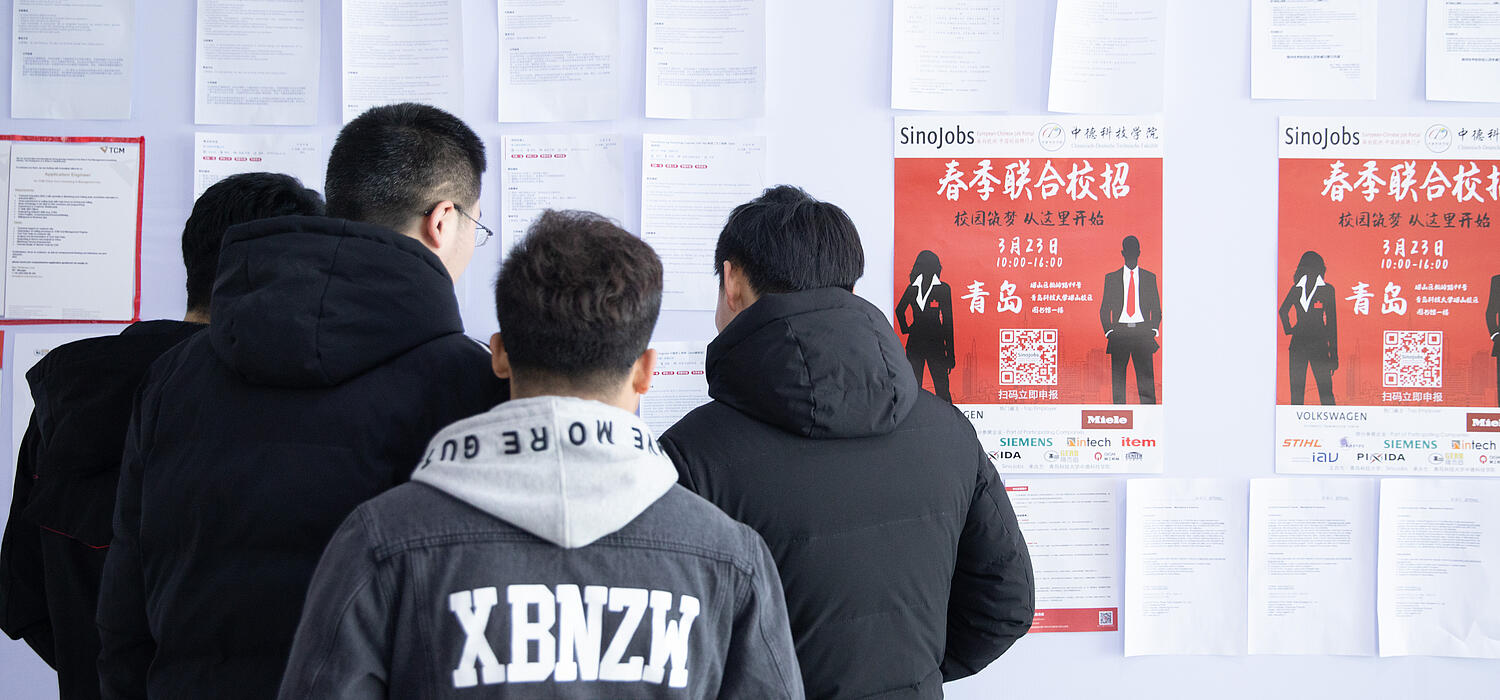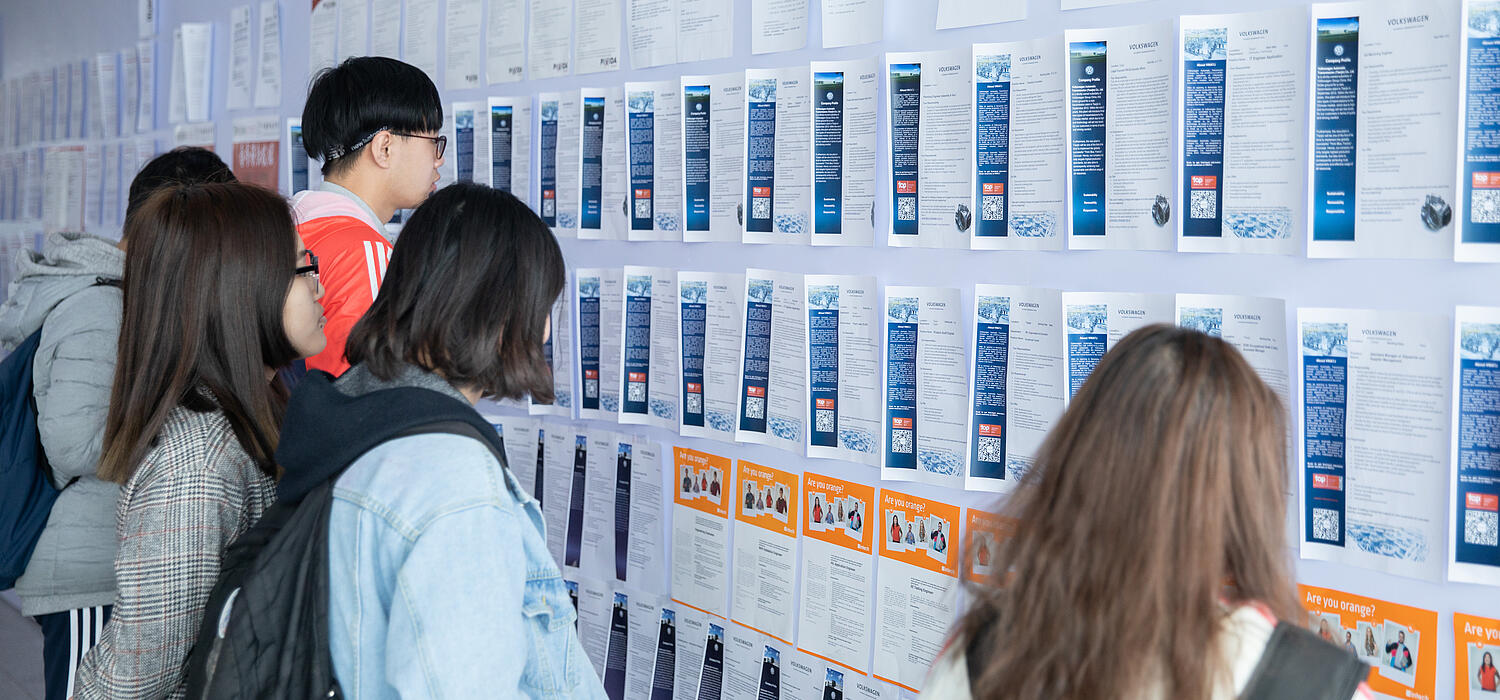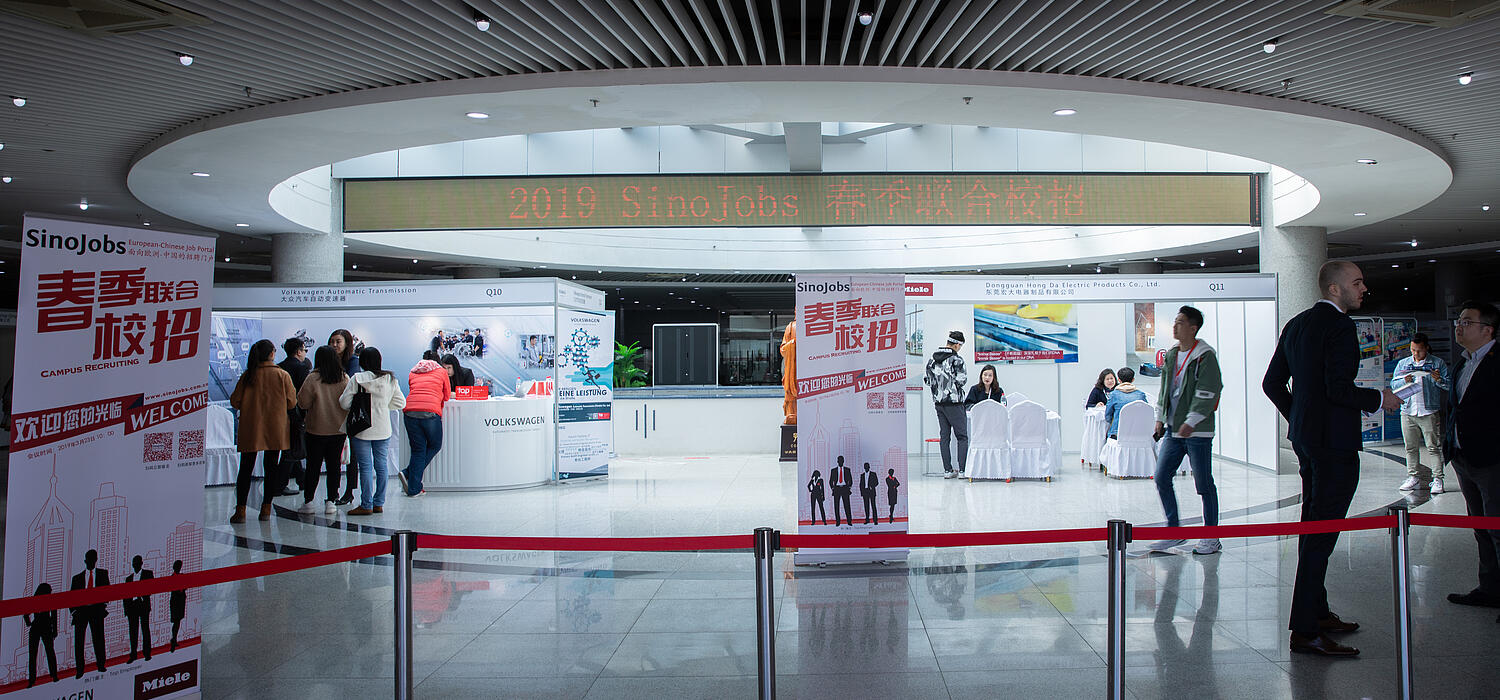 SinoJobs' TU9 University Tours have concluded successfully
In September 2019, SinoJobs held first campus job fair at three TU9 universities in Germany, namely University of Stuttgart, Karlsruhe Institute of Technology and Technical University of Darmstadt, where more than 33 positions were opened, and more than 300 candidates attended. The first phase was a success.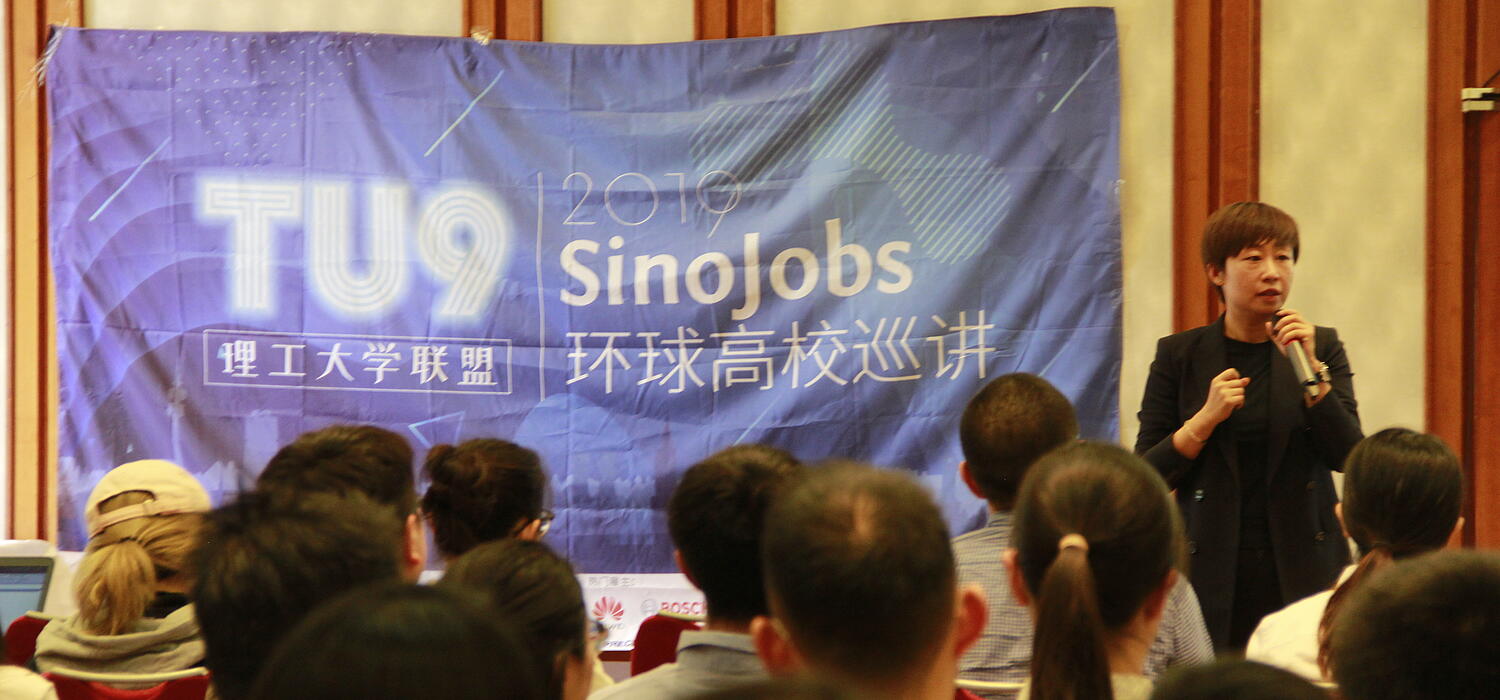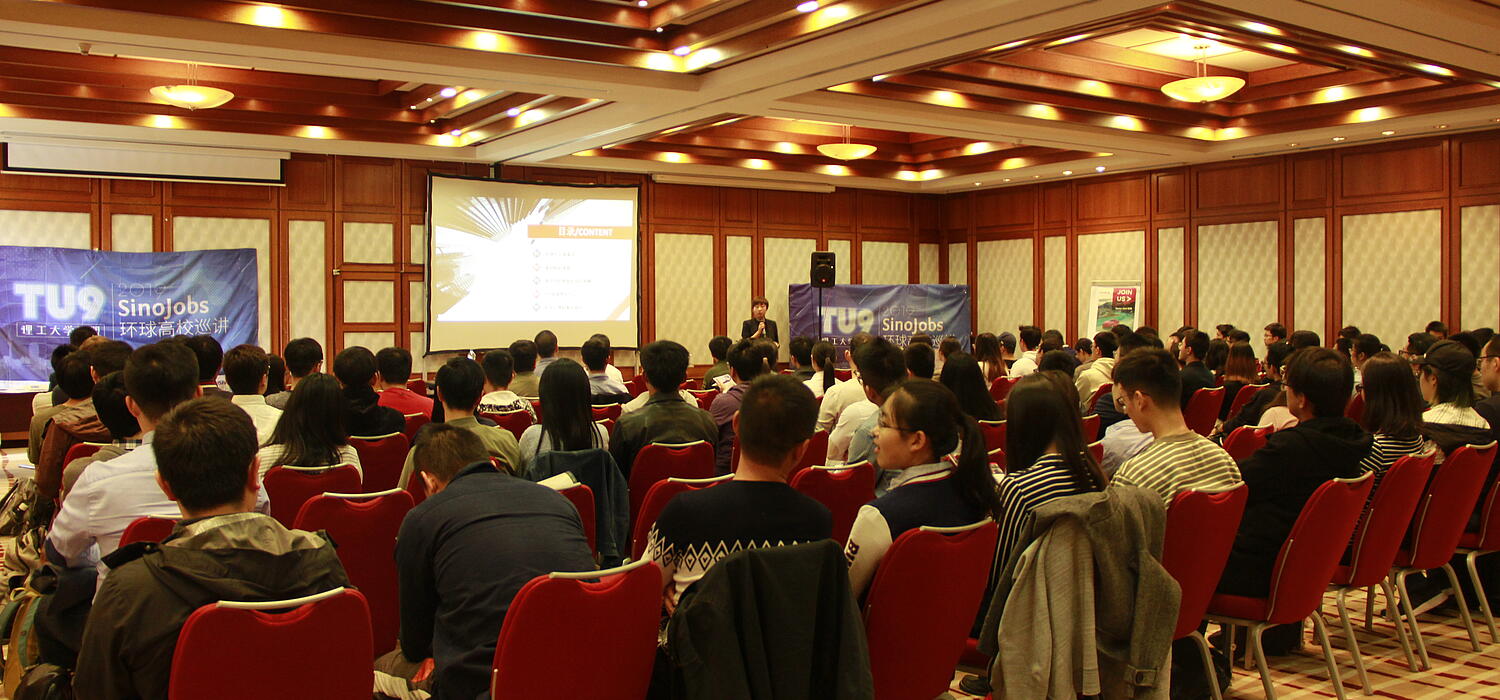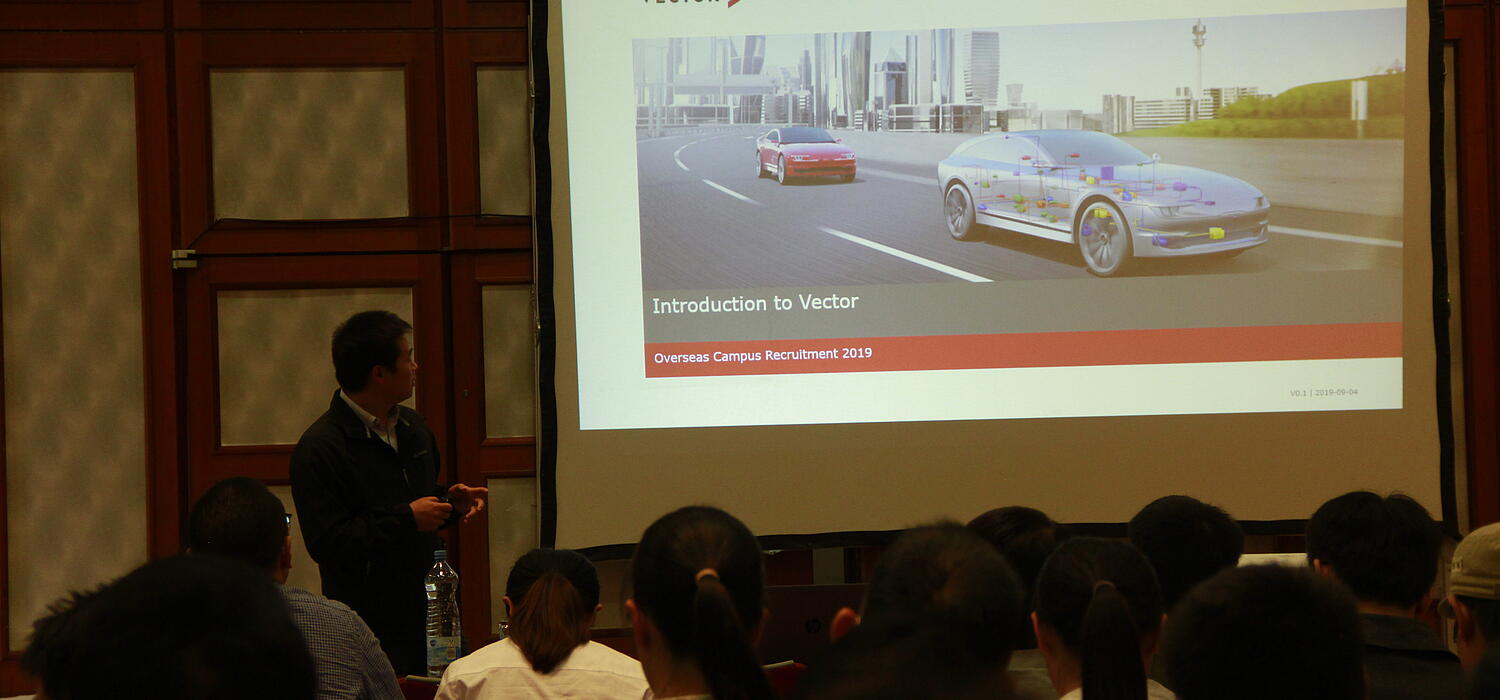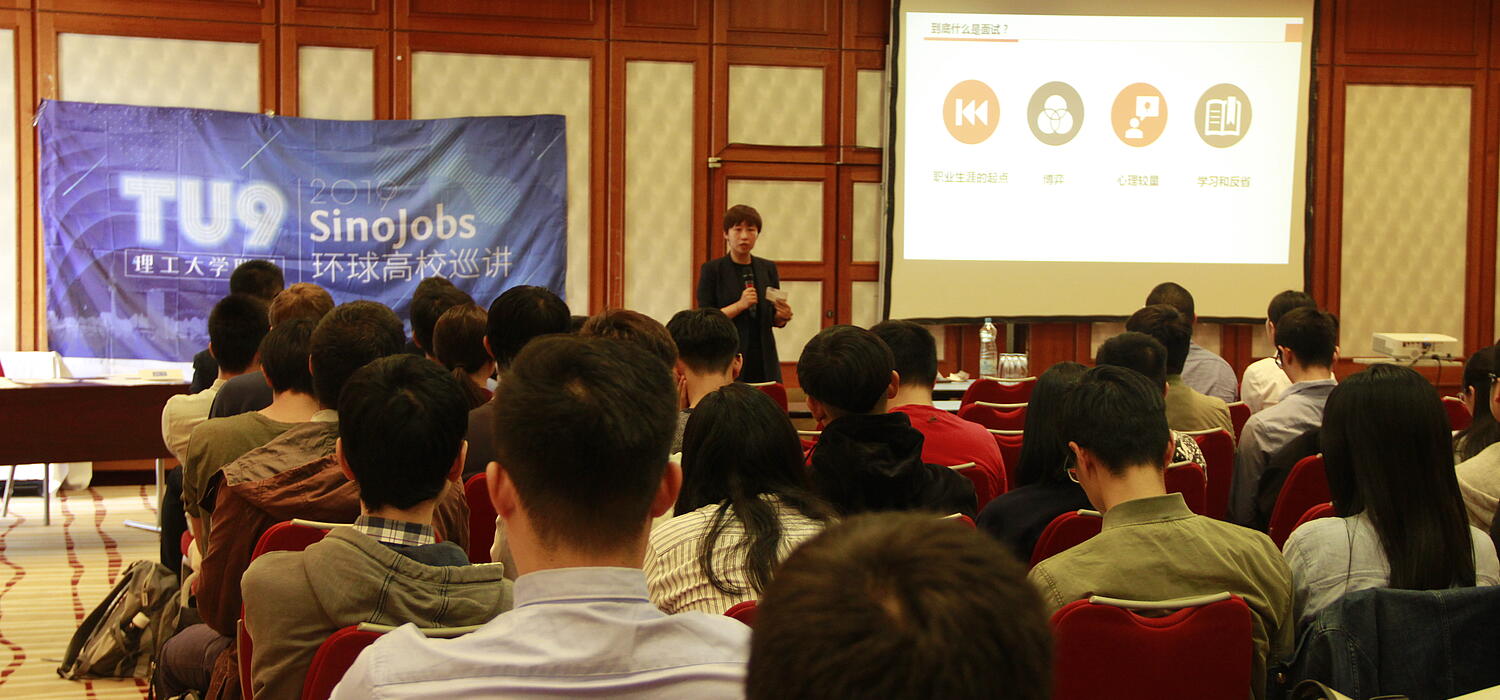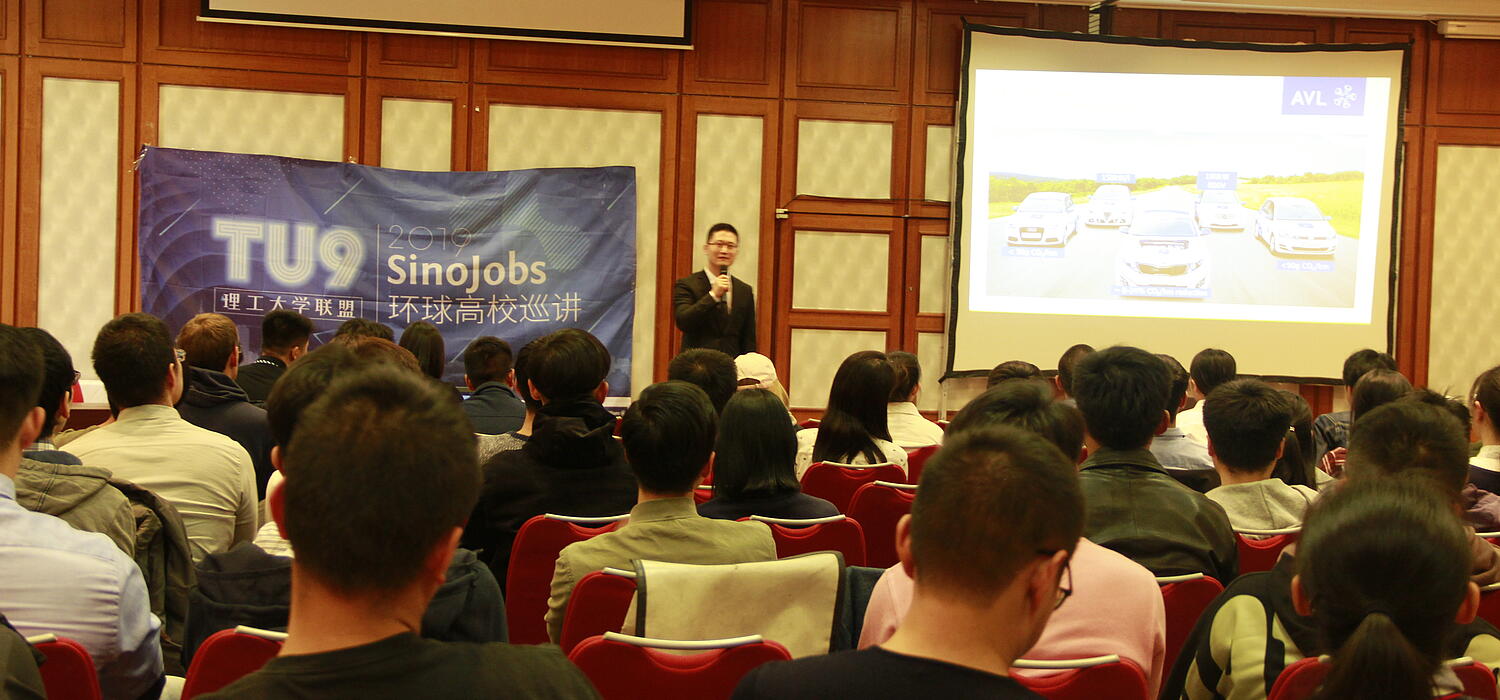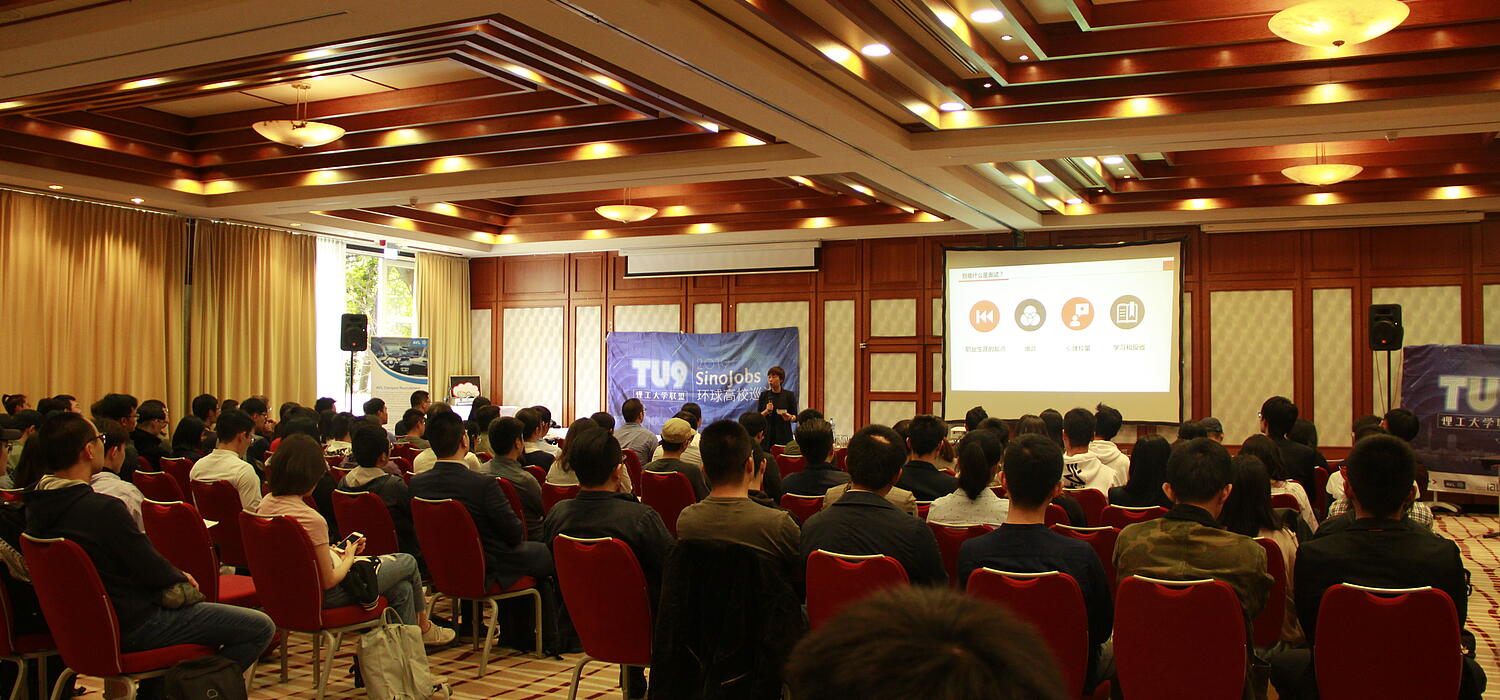 SinoJobs-Citic Dicastal Co., Ltd. 2020 University Recruitment Tour in Europe ended successfully
In October 2019, Citic Dicastal Co., Ltd., the first aluminum wheel manufacturer in mainland China, started a month-long recruitment tour in Europe with the assistance of SinoJobs, visiting many cities and universities in Germany and France, including Technical University of Dresden, Karlsruhe Institute of Technology, RWTH Aachen University, Technical University of Munich, Sorbonne University, Paris XI, Lyon University, etc., and also participated in two SinoJobs Career Days, with nearly 140 offers expected to be sent.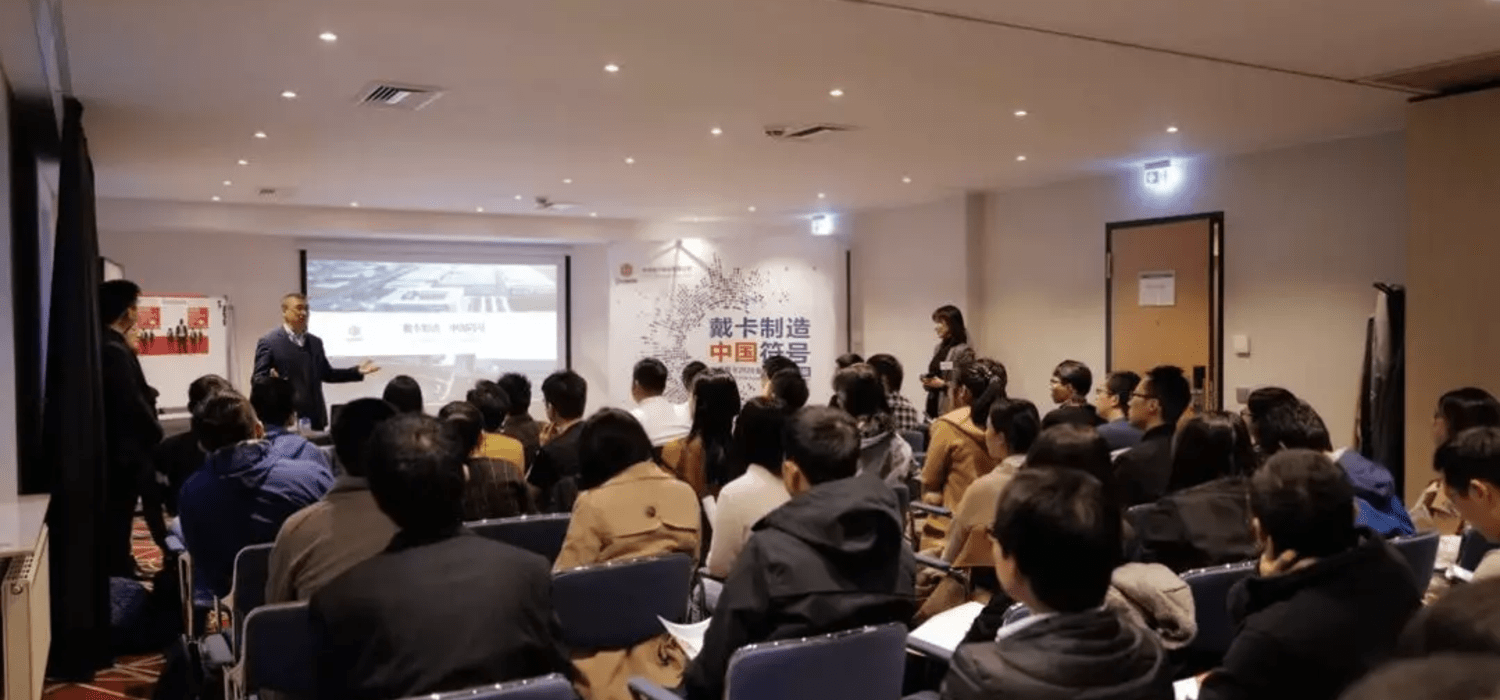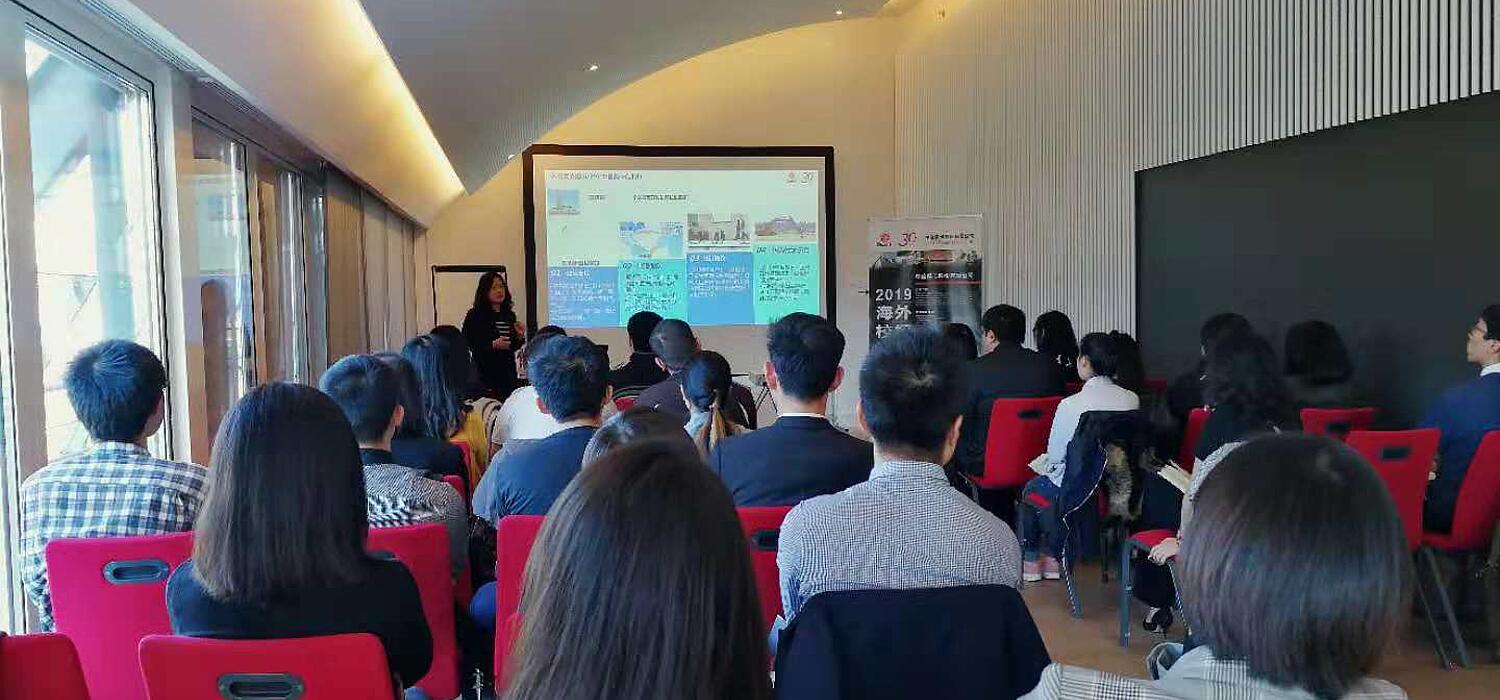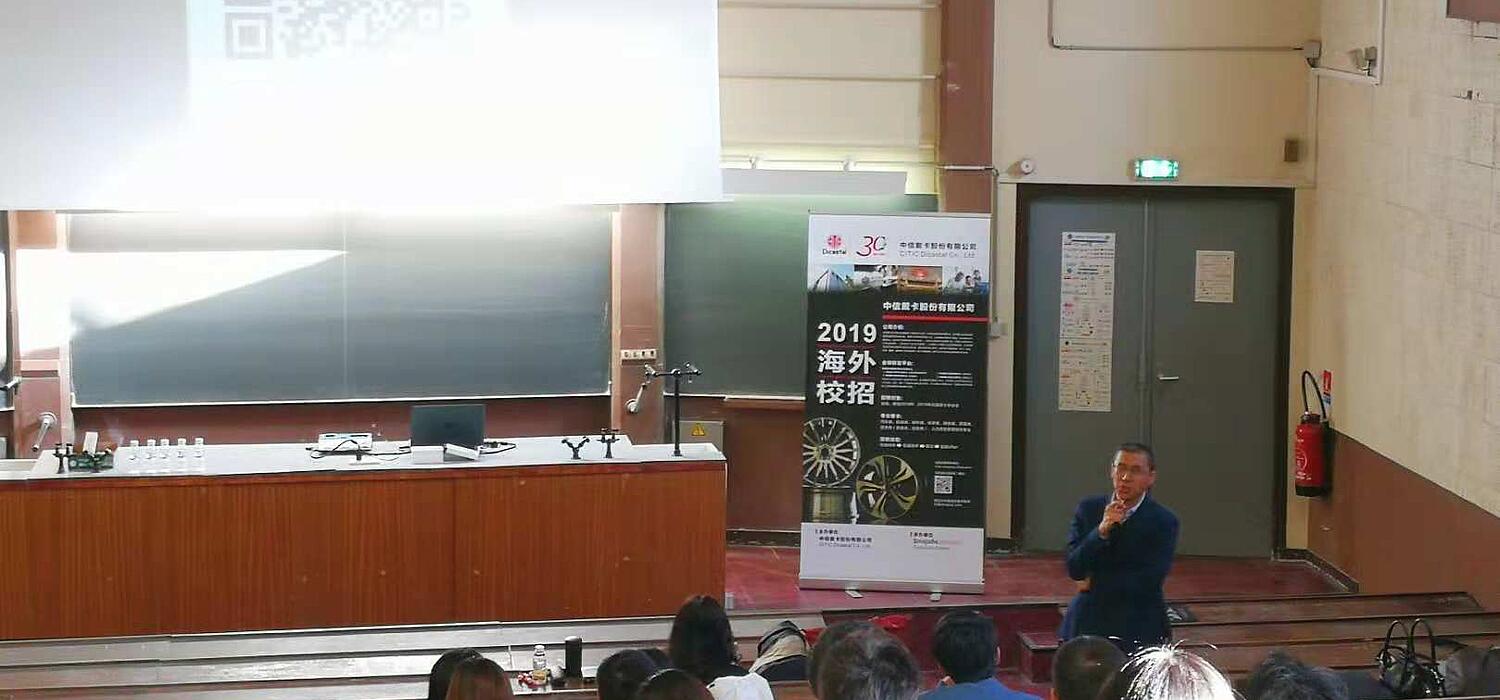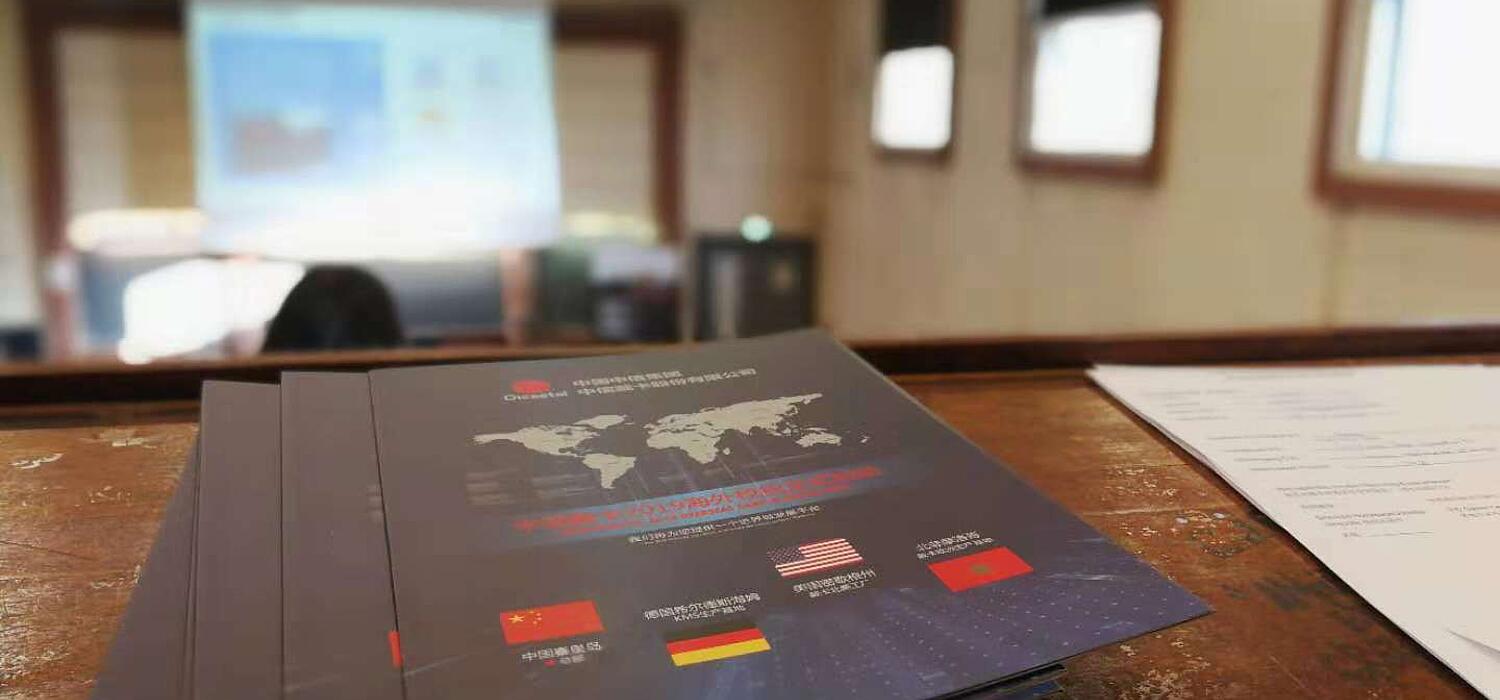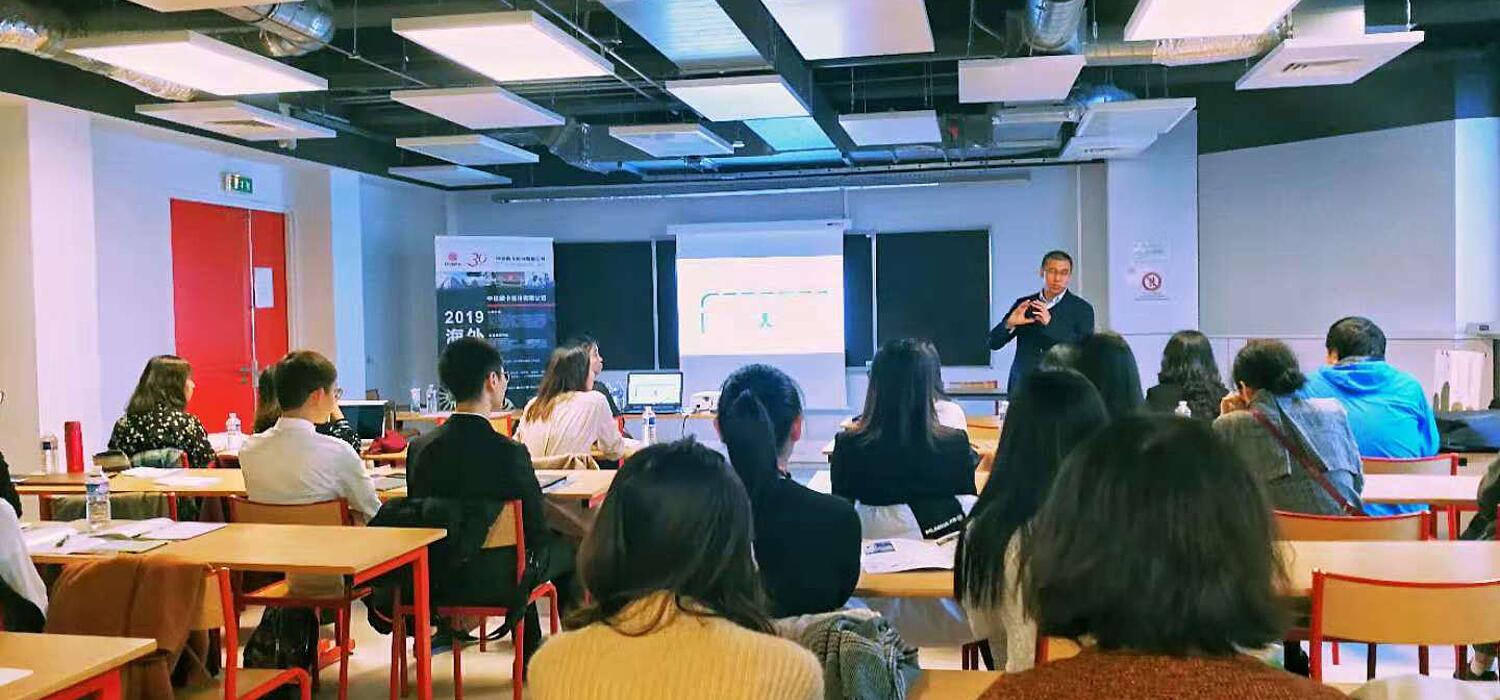 Sino-German Cooperation in Education Conference successfully held at the China National Convention Centre
From 17 to 20 October 2019, the 20th Annual China International Education Conference was successfully held at the China National Convention Center in Beijing. In the afternoon of 18 October, Mrs. Yan An, CEO of SinoJobs China, attended this conference as the only company representative in attendance and delivered a speech entitled "Report on Sino-German Universities-Enterprise Cooperation in Employment". In addition, SinoJobs also joined the Sino-German University Cooperation Alliance at the conference.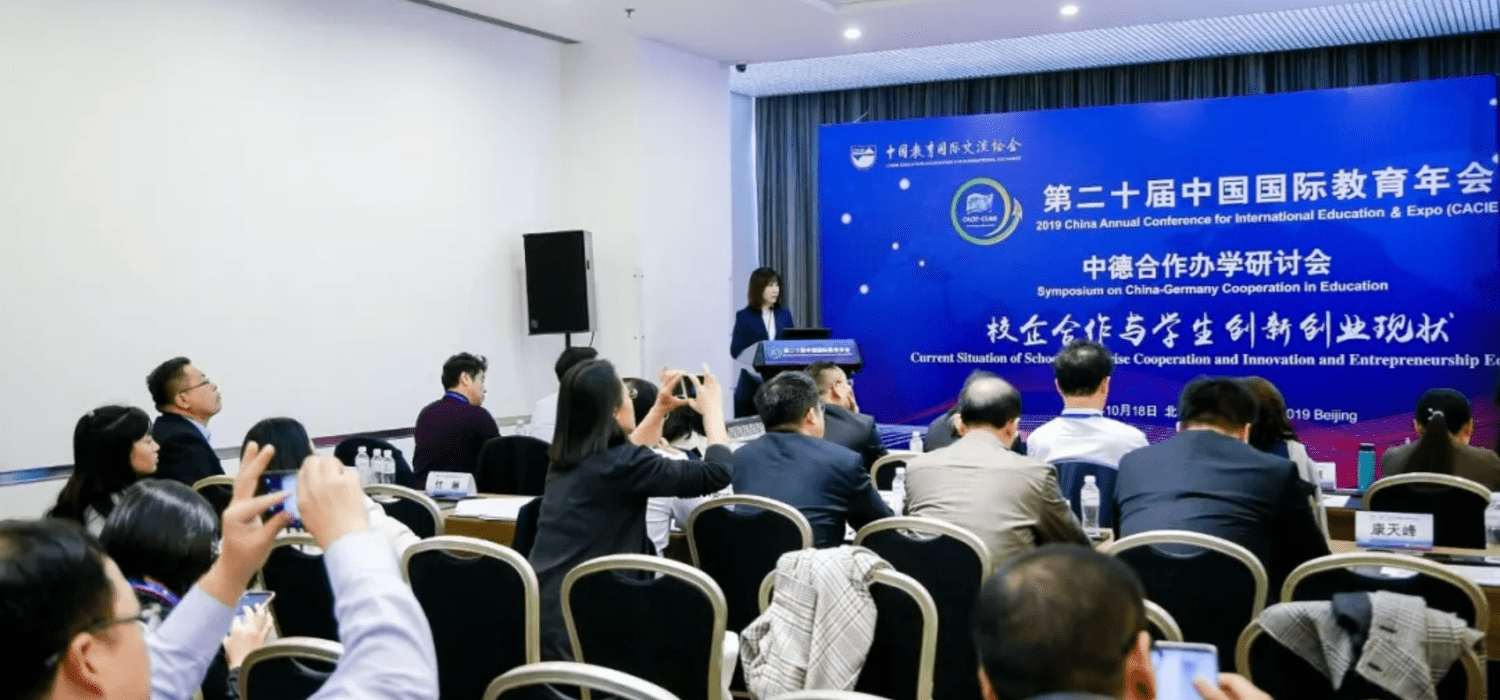 SinoJobs Career Days 2019 ended successfully
On 6 and 8 November 2019, the ninth SinoJobs Career Days were successfully held in Düsseldorf and Munich. The two SinoJobs Career Days were as popular as ever, attracting more than 70 well-known companies and organisations from China and abroad, with more than 2,500 job seekers and thousands of positions, creating a platform for direct dialogue and exchange between outstanding overseas talents and many well-known international companies.
The event received strong support from the Chinese and German governments, as well as from many institutions and partners. The Mayor of Düsseldorf, Mr. Thomas Geisel, the Bavarian Minister of Economics, Development and Energy, Mr. Hubert Alwanger, and the President of the German-Chinese Parliamentary Assembly, Ms. Dagmar Schmidt, sent congratulatory messages to SinoJobs, expecting it to continue providing strong support to promote international talent exchange and solve the problem of international talent shortage!
The CEO of SinoJobs, Mrs. Xingshu Zhao, was also on hand to provide informative career and job search training courses for job seekers.