Health Insurance in China – What Expats Should be Aware of
By Claudia Schwenninger
Off to China is the call for more and more citizens, who for occupational reasons are setting out for the Middle Kingdom to further their career there. And hopefully they have the right health insurance in their luggage.
As a consequence of flourishing trade, the number of skilled professionals and managers (expats) who are being sent by their companies to the, with 1.3 billion people, most populated country on Earth, is increasing steadily. No matter if you accept a job in Peking, Shanghai or Guangzhou, you should ask yourself: am I sufficiently insured so that after an accident or if I become ill, I am able to make use of medical services without incurring additional charges?
Regrettably many people make a mistake: they think their travel insurance offers sufficient protection. In actuality it is typically only valid for six weeks at a time. Those who spend a longer time abroad and are suddenly dependent on medical services, must pay the treatment costs out of their own pocket, whether they want to or not.
Even expats employed in China are in danger of being left on their own if they have an accident or get sick. State health insurance is part of the social insurance package that every employer in China has to arrange for their employees. However the guaranteed services included are barely comparable with the extent of statutory health insurance in Germany. While the insurance premiums are very low, Chinese health insurance assumes only a portion of the accrued treatment costs.
There is no comprehensive care system of established family practitioners and specialists in China like there is in Germany. If you need medical advice, go directly to a public hospital. Patients must accept lengthy wait times. The Union Hospital in Peking for example sees 10,000 patients a day. Those is economic prosperous metropolises who need medical help are better served than those in rural areas. Better conditions are always found where the state receives high tax revenue: in those places clinics can employ more and in some cases internationally trained doctors. In addition the equipment in the facilities as well as the extent of the services offered profit directly from tax revenue too, expats on site report.
Foreigners are fundamentally welcome in state clinics. As a private patient you will receive preferential treatment. After payment of a fee of just a few euros for speaking to a doctor, a consultation is facilitated without any long wait time. The attending physician will inform you which treatments are possible and what the costs for them are. If a medication is prescribed it is to be obtained in the clinic's pharmacy for payment in cash. Remedies for the treatment of, for example, heart and circulatory disorders cost around 150 euros.
As an alternative to state care, privately run clinics appeal to foreign patients and wealthy Chinese. They advertise Western doctors and short wait times. Patients have to accept much higher costs for treatment. 100 euros are due just for the first visit with a specialist. Someone who, for example, gets multiple x-rays for a sprained foot and has an infection treated in the Parkway Clinic in Shanghai will have to pay a good 700 euros. For medications though, the price differences are negligible. State regulated maximums apply here.
In the course of the modernization of the Chinese health system, private clinics have been established especially in the metropolises, and should continue to expand greatly according to a McKinsey study.
Those who don't want to accept any reductions in their healthcare should absolutely be privately insured. There are a large number of offers for foreign health insurance that are especially geared towards expats. It is advantageous when your insurance partner is established in the region, is multi-lingual, and maintains service centers that are available around the clock. One should also pay attention to how the cost takeover is handled. Does the health insurance company offer a direct cost takeover of hospital bills? Then you don't have to advance anything: the insurance company gets in contact with the hospital and pays the bill immediately. Those who want to move to China with their whole family should check out the "family insurance" option. Here it is worthwhile to compare: some providers, like APRIL International Expat for example, offer tariffs that get proportionally more affordable depending on how many children are insured. And finally it is important that the chosen insurance coverage can be extended without problems even while still abroad. If you decide to stay in China longer than planned, you can extended the original term of the coverage. Many tariffs are flexible and can be tailored to fit new circumstances to accommodate the individual requirements of expats.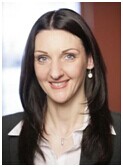 Claudia Schwenninger
Expert for Health Insurance Abroad
Richard-Reitzner-Allee 1
APRIL Deutschland AG
85540 Haar/Munich, Germany