MPS Construction Engineering (Shanghai)
1. In which market(s) does your company operate? What products / services does it offer?
MPS Bauplanung GmbH is based in Stuttgart, Germany, with subsidiaries in China and India. The company is primarily involved in the implementation of construction projects, as well as the planning, design, coordination, supervision, and management thereof. The planning is mainly based on the conceptualization of industrial, commercial, office, and logistics centers: MPS provides a solid basis to the construction management industry with its highly diversified and premium range of concepts. The coordination and management of such project implementation also includes support and monitoring.


2. How long has your company been active in China? In which locations in China is it currently active?
Our company has been active in China since 2001, and established a branch office there in 2010. We work on projects in Shanghai, Jiangsu, Zhejiang, Beijing, Tianjin, Anhui, Shandong, Shenyang, and other cities.


3. Why is your company also an attractive employer in Greater China?
Our company is already one step ahead of the industry, and our reputation is very good. We have a rich corporate culture, the workplace atmosphere is casual, and we offer attractive benefits, fair job opportunities, and a work platform.

4. What skills are you looking for in a candidate for your China business?
We are always looking for applicants from Germany with a background in M&E Engineering (MEP Engineering) or architecture, as well as experience in project management or similar career fields. Professional experience in China is always a plus.

5. Why are candidates with an EU-China background especially interesting for your company?
We are an entirely German company and execute many German-funded projects in China. We thus need German engineers with the corresponding career path to take on the role of project management over there. At the same time, this person should have pertinent experience with China and its idiosyncrasies and specifications.
Burgmann Packings Group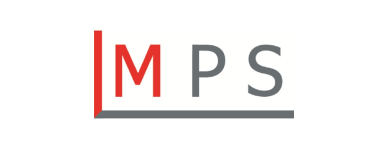 801, Building B, New Caohejing International Business Center No. 391 Gui Ping Road, Xuhui District
200233 Shanghai, China
Further information about the Company can be found at the Employer-Profile on SinoJobs.