Gemeinsame Campus-Jobmesse in Qingdao
Am 23. März 2019 fand in der Bibliothek der Qingdao University of Science and Technology im Laoshan District, Qingdao, die erste SinoJobs China-Europe Job Fair statt, die erfolgreich abgeschlossen wurde und fast 30 große in- und ausländische Unternehmen sowie viele Arbeitssuchende, darunter auch viele zurückkehrende Auslandsstudenten, anlockte. Als Organisator der Veranstaltung bereitete SinoJobs nicht nur eine Geschenktüte für jeden Arbeitsuchenden vor, sondern Herr Wang Xinjia, Direktor von SinoJobs, hielt auch einen wunderbaren Vortrag über Karriereplanung.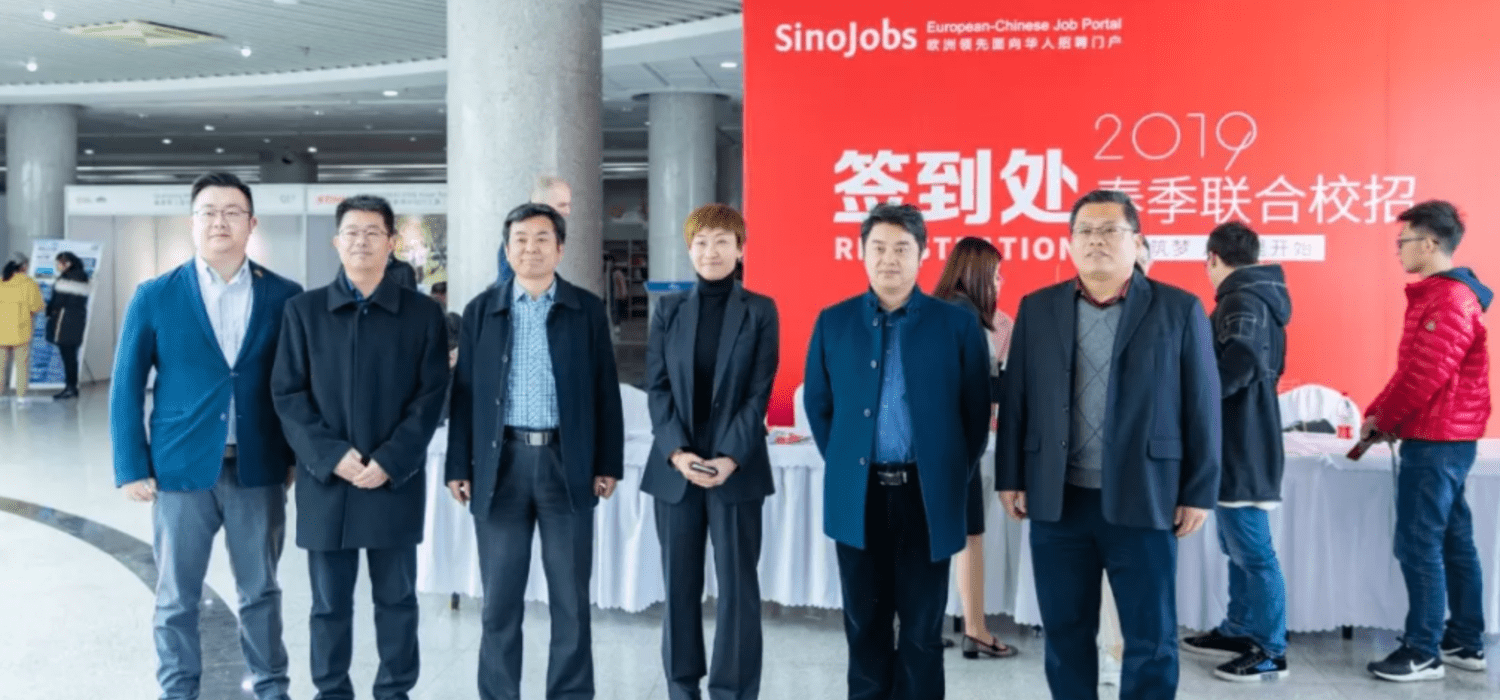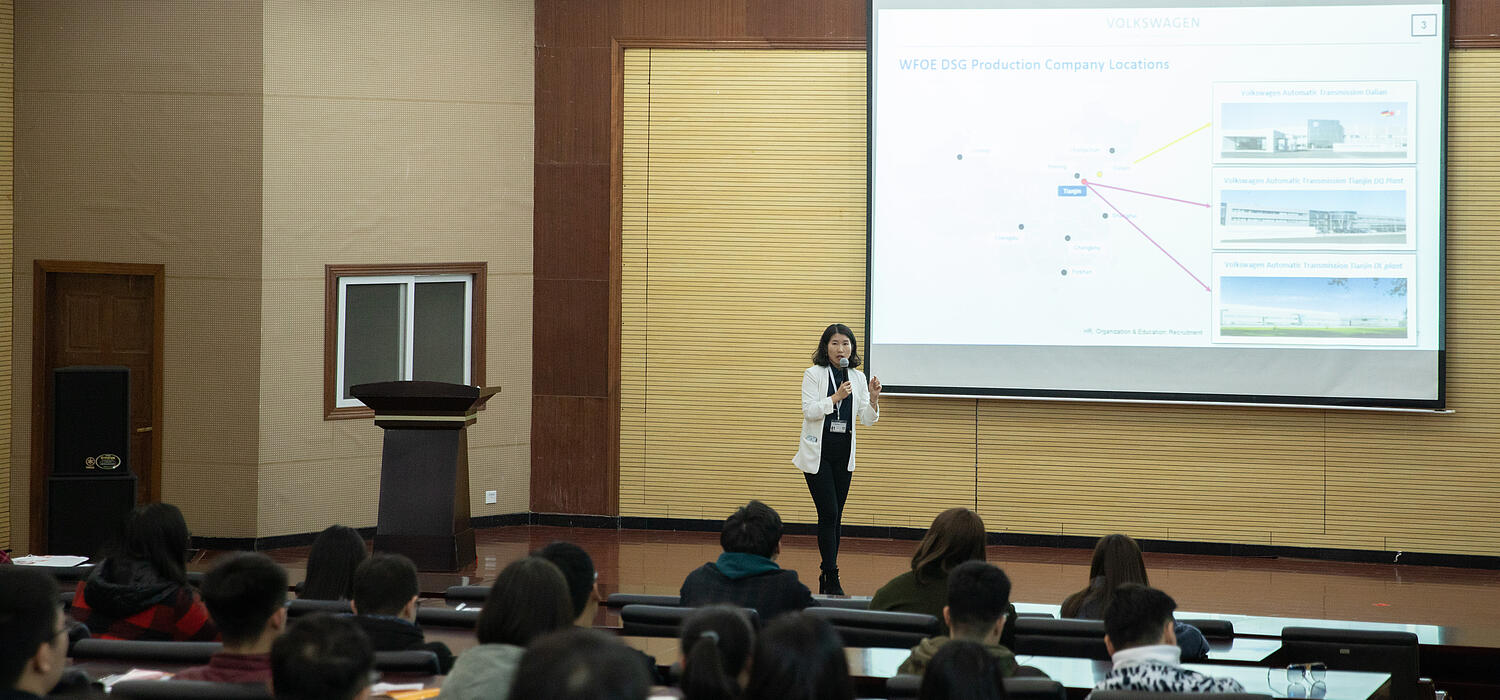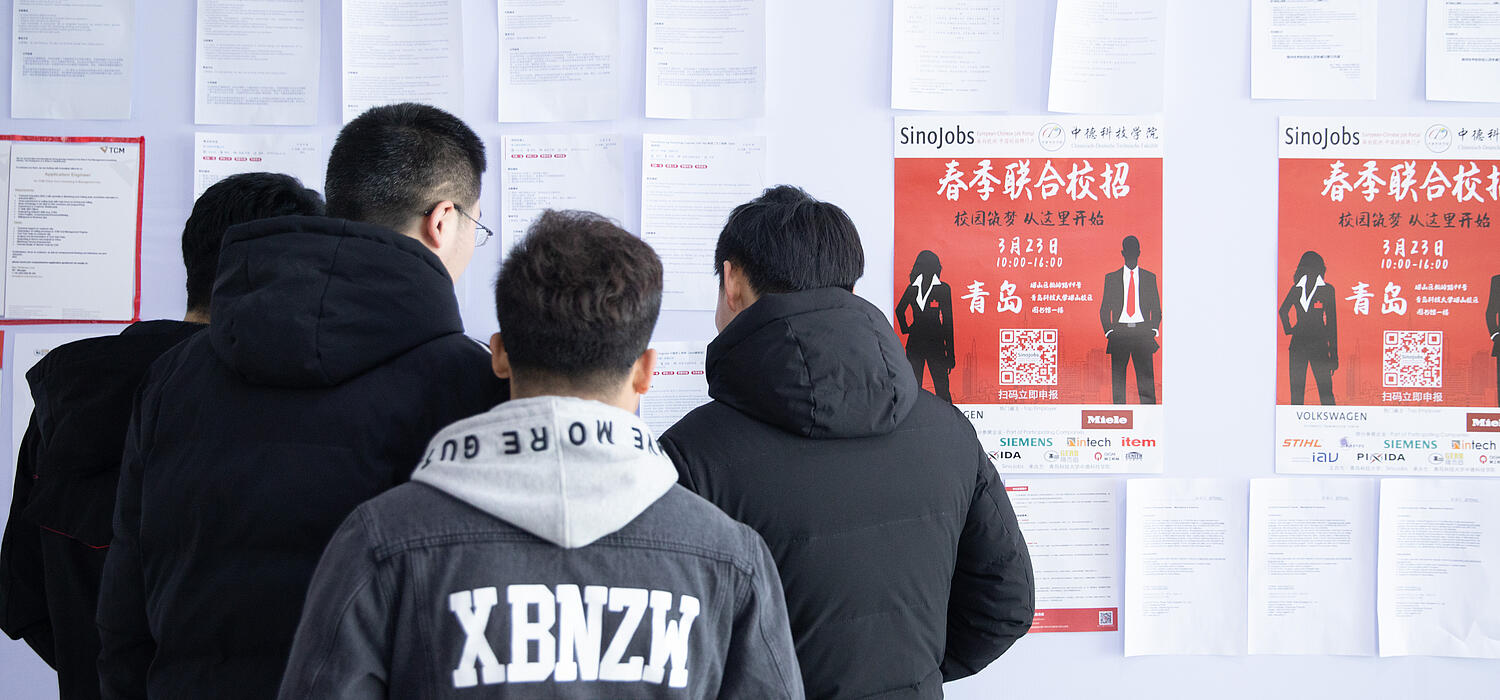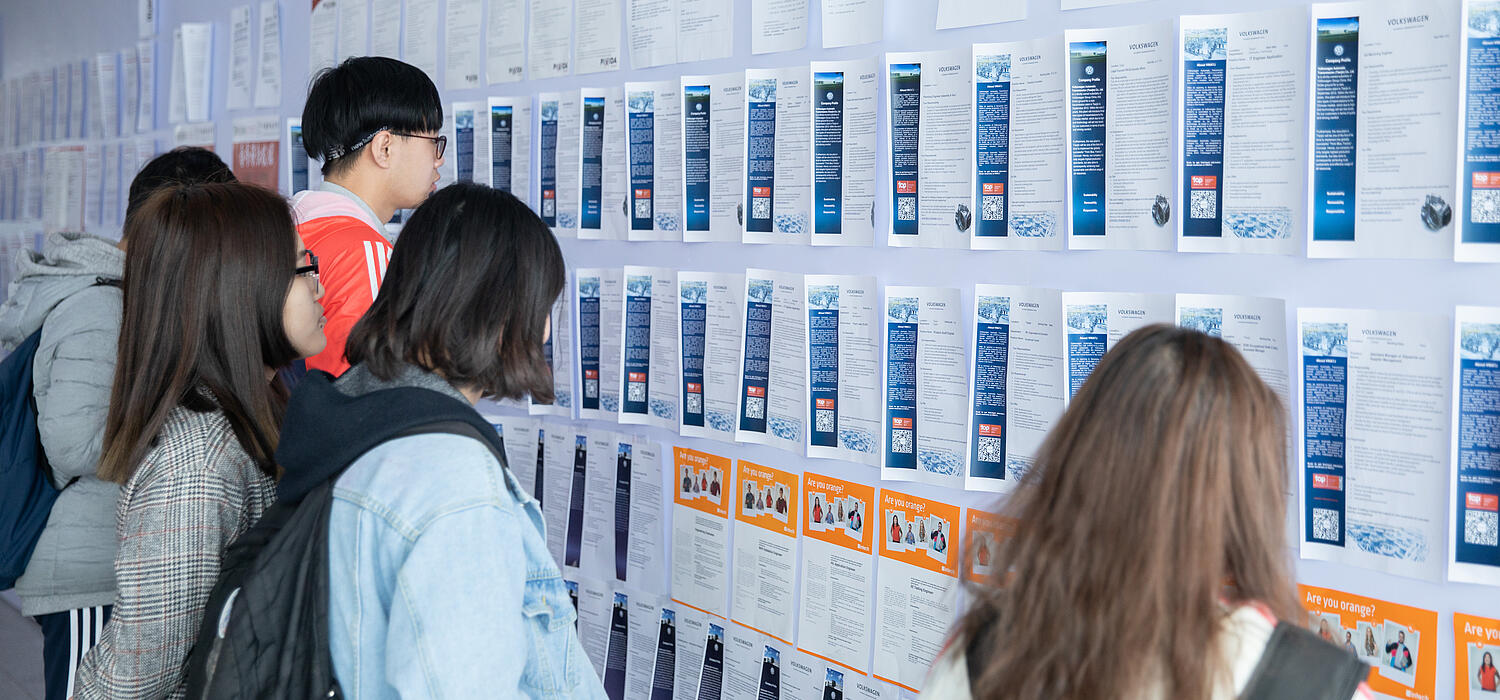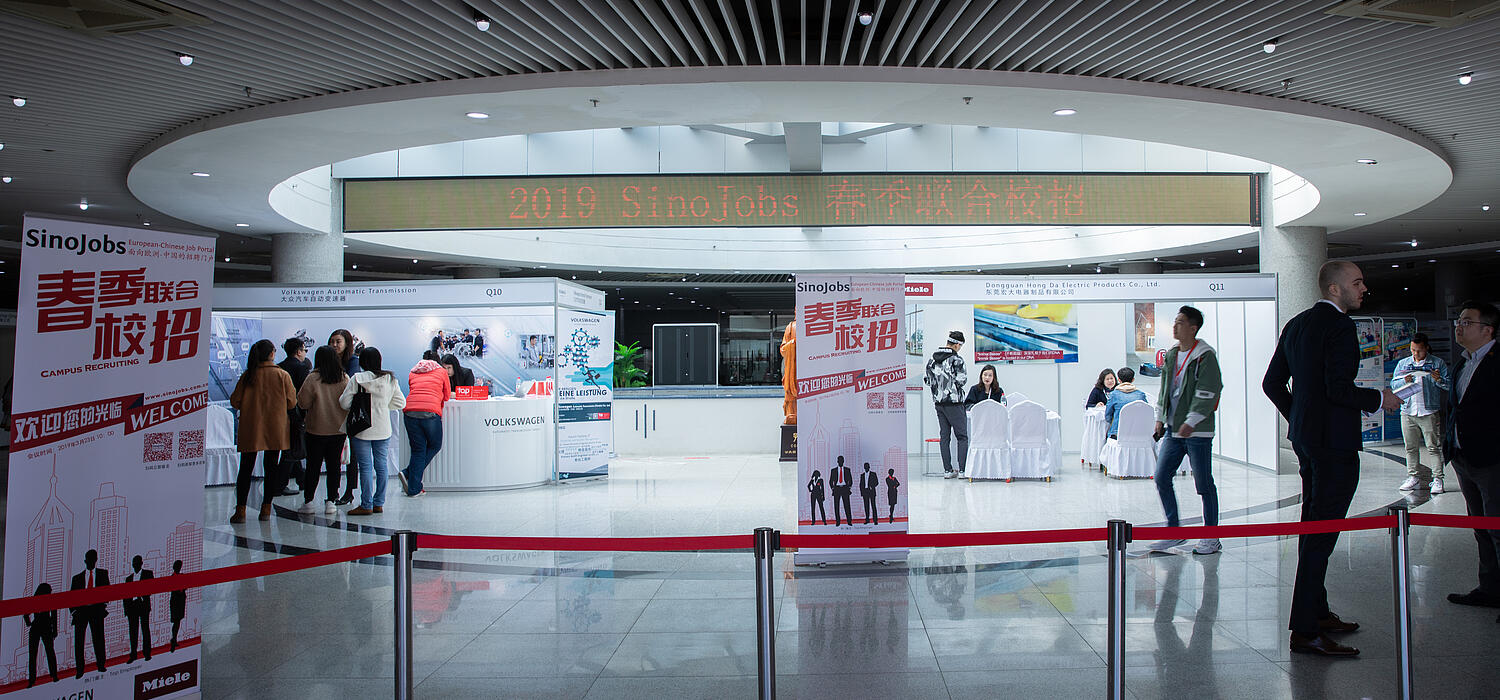 Vortragstour an globalen Universitäten - TU9
Im September 2019 hat SinoJobs mit der Durchführung von Campus-Rekrutierungsmessen an drei deutschen TU9-Universitäten - Universität Stuttgart, Karlsruher Institut für Technologie und Technische Universität Darmstadt, es gab mehr als 33 offene Stellen und insgesamt über 300 Bewerber – erfolgreich die erste Phase dieser Veranstaltungsreihe gestartet.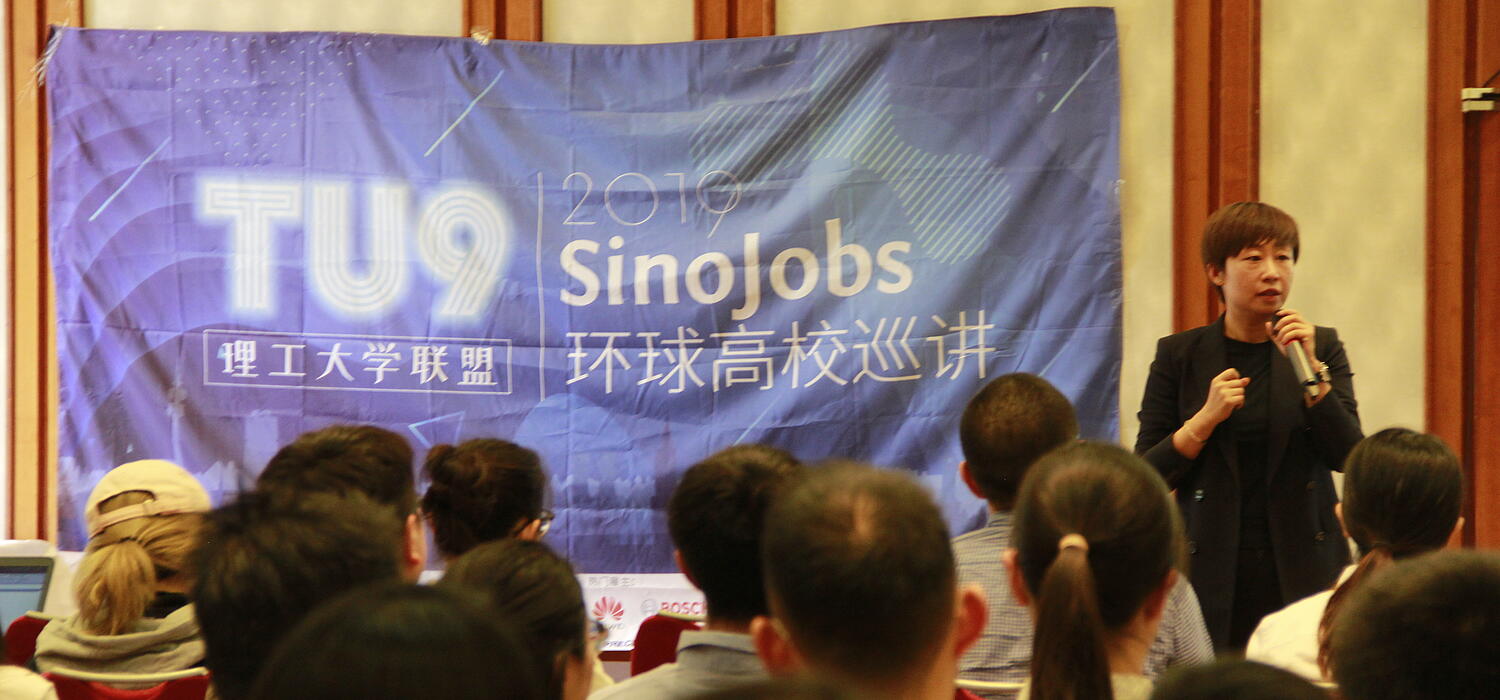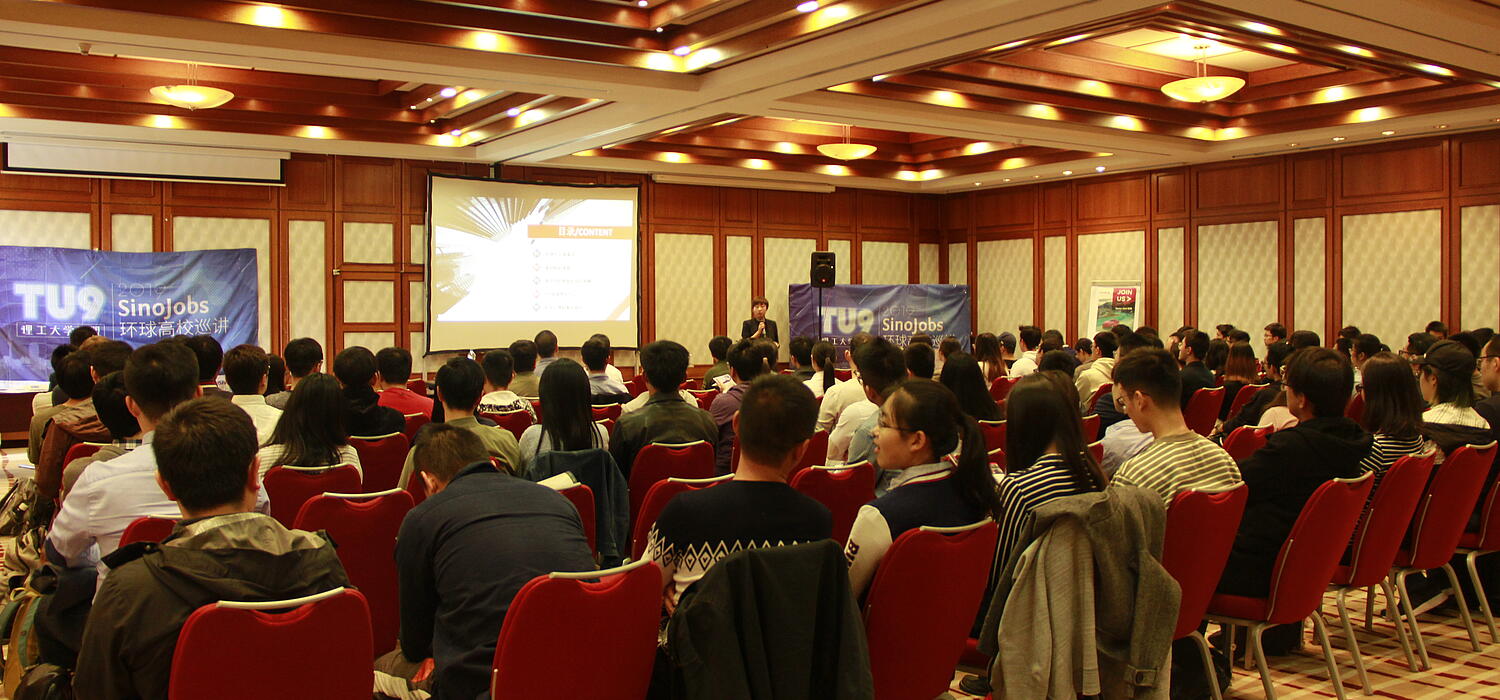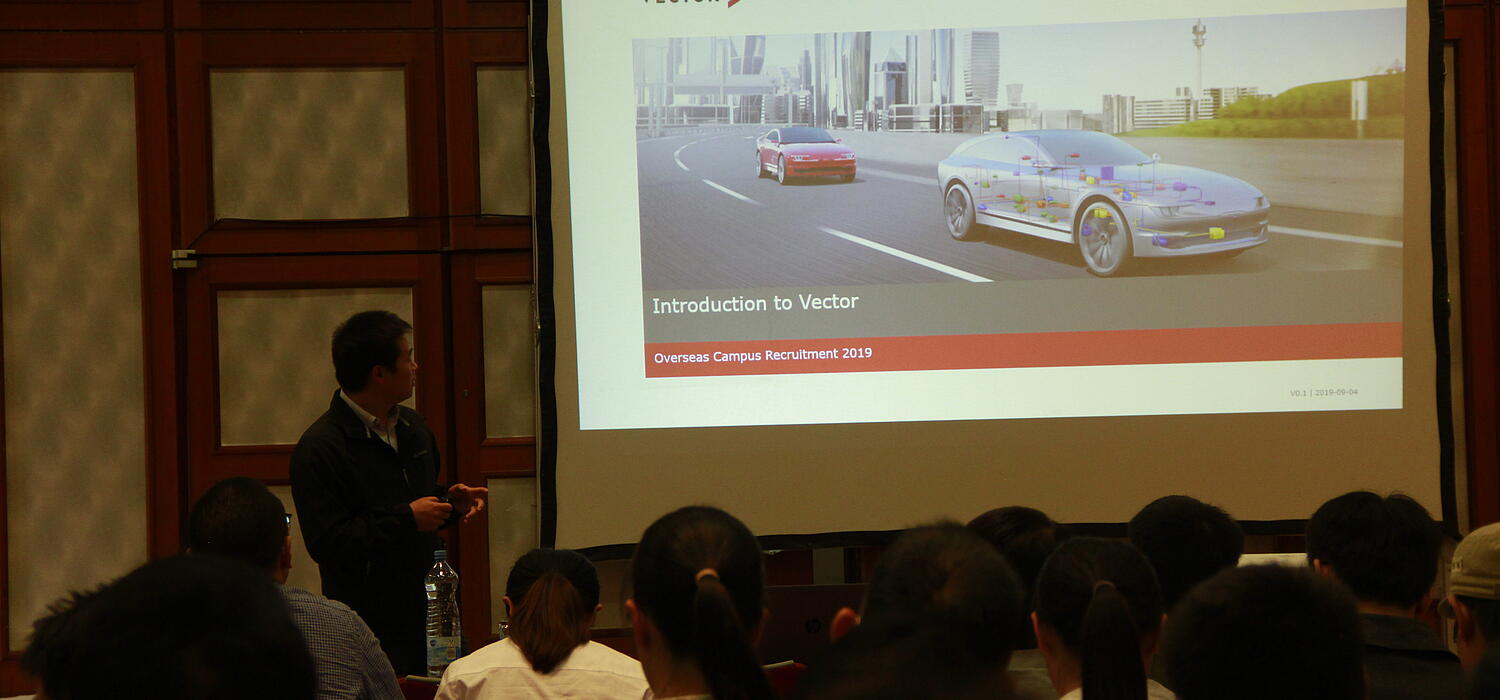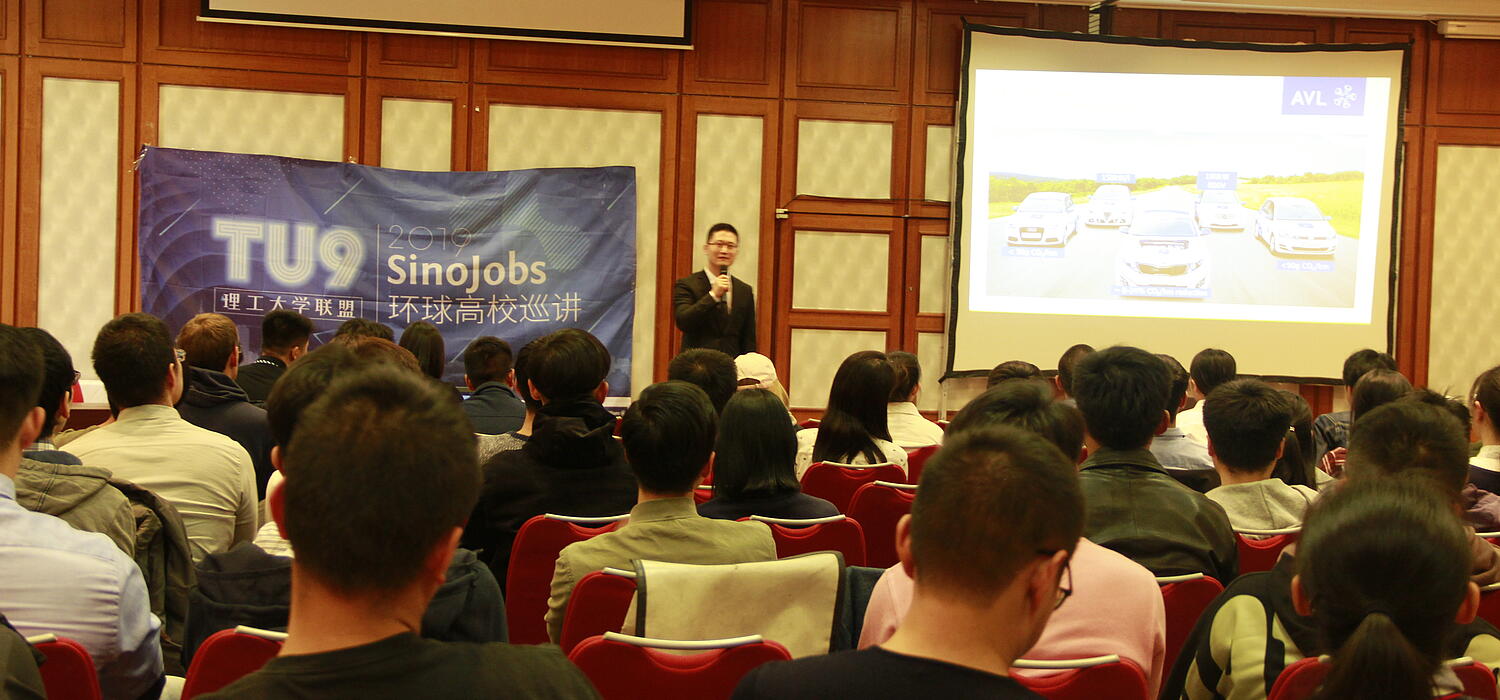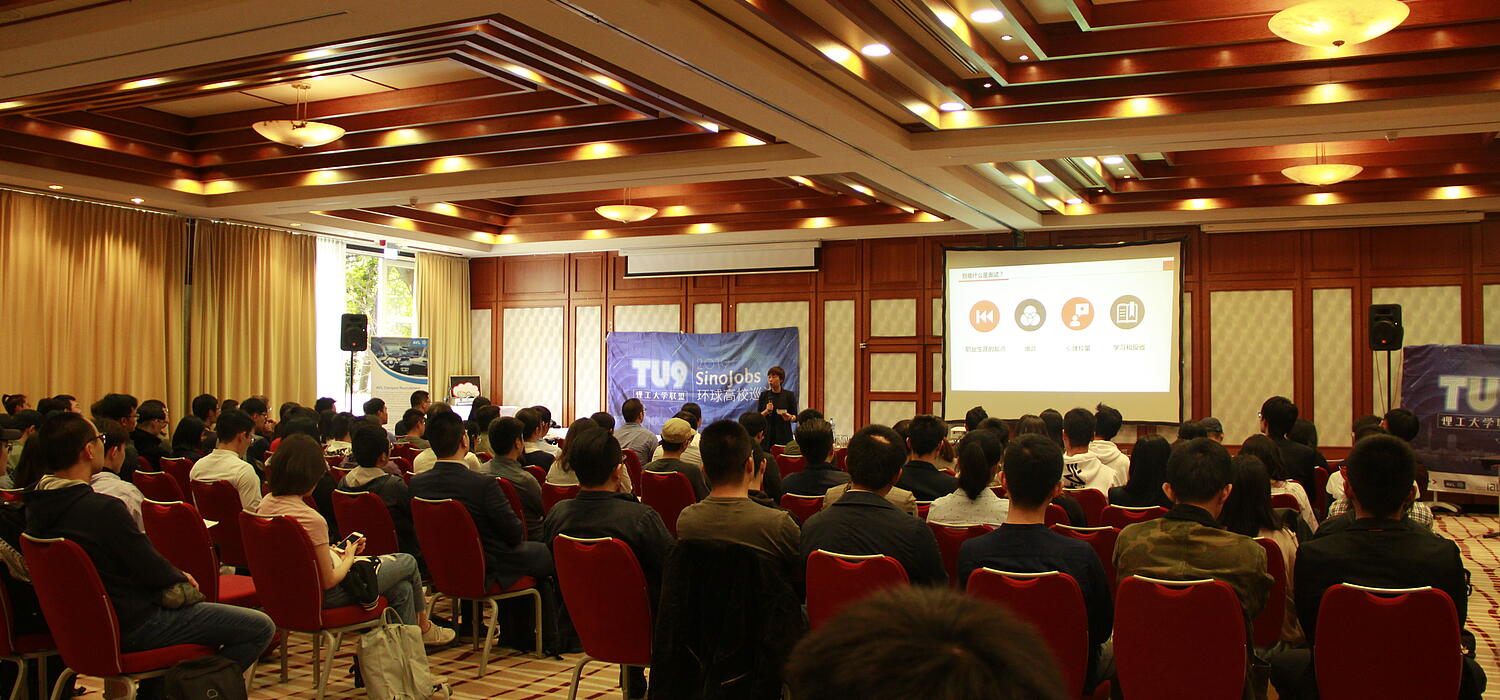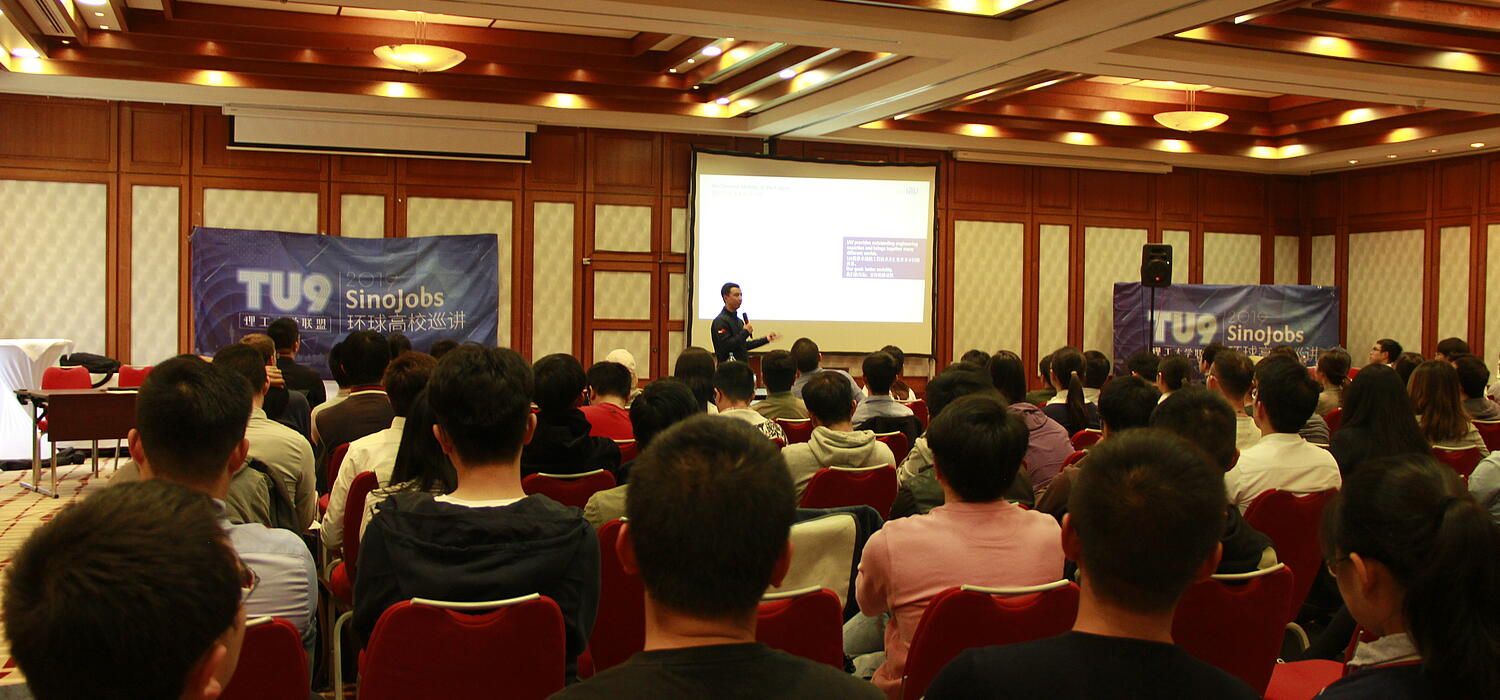 Citic Dicastal Co., Ltd. 2020 Global School Recruitment Tour in Europa
Im Oktober 2019 startete Citic Dicastal Co., Ltd., der erste Aluradhersteller auf dem chinesischen Festland, mit Unterstützung von SinoJobs eine einmonatige Rekrutierungstour in Europa und besuchte viele Städte und Universitäten in Deutschland und Frankreich, darunter die Technische Universität Dresden, das Karlsruher Institut für Technologie, die RWTH Aachen, die TU München, die Universität Sorbonne, Paris XI, die Universität Lyon etc. Das Unternehmen nahm auch an den SinoJobs Career Days in Düsseldorf und München teil, auf denen fast 140 Zulassungsanträge erwartet wurden.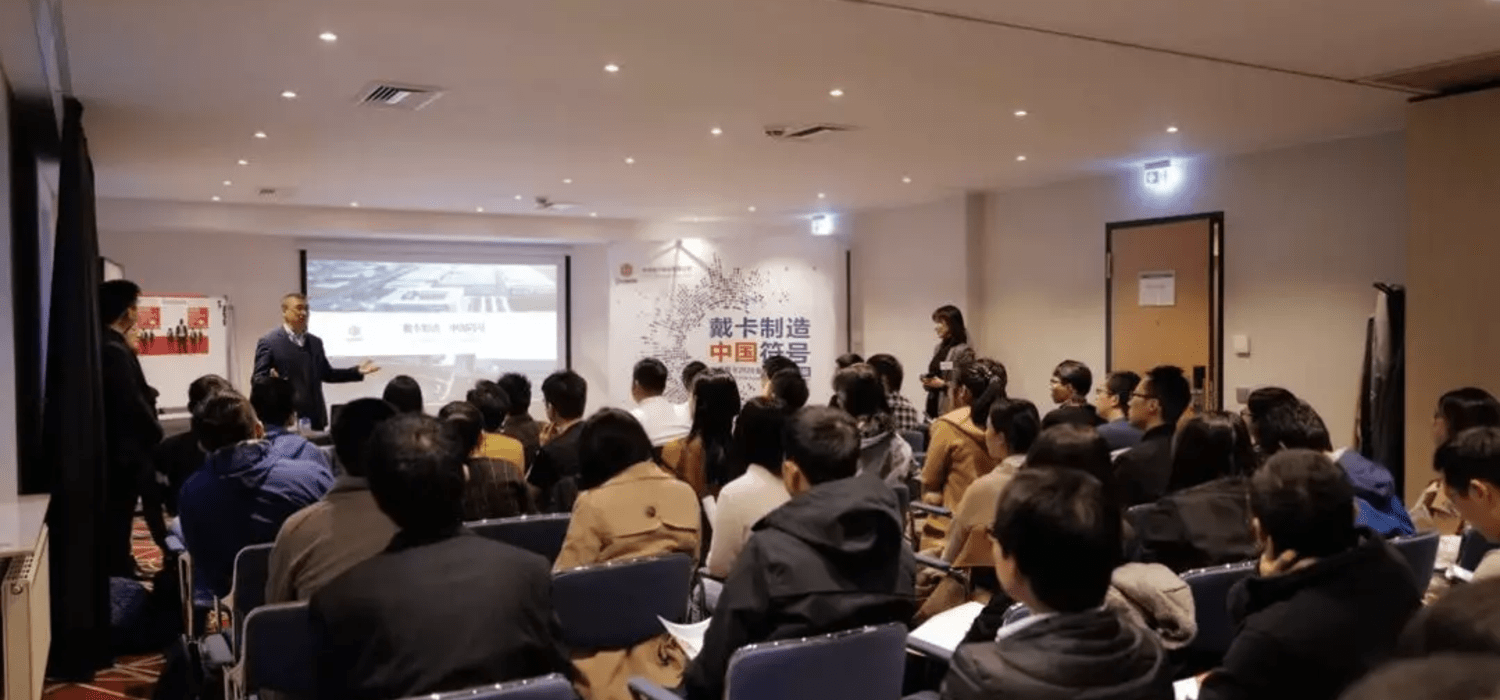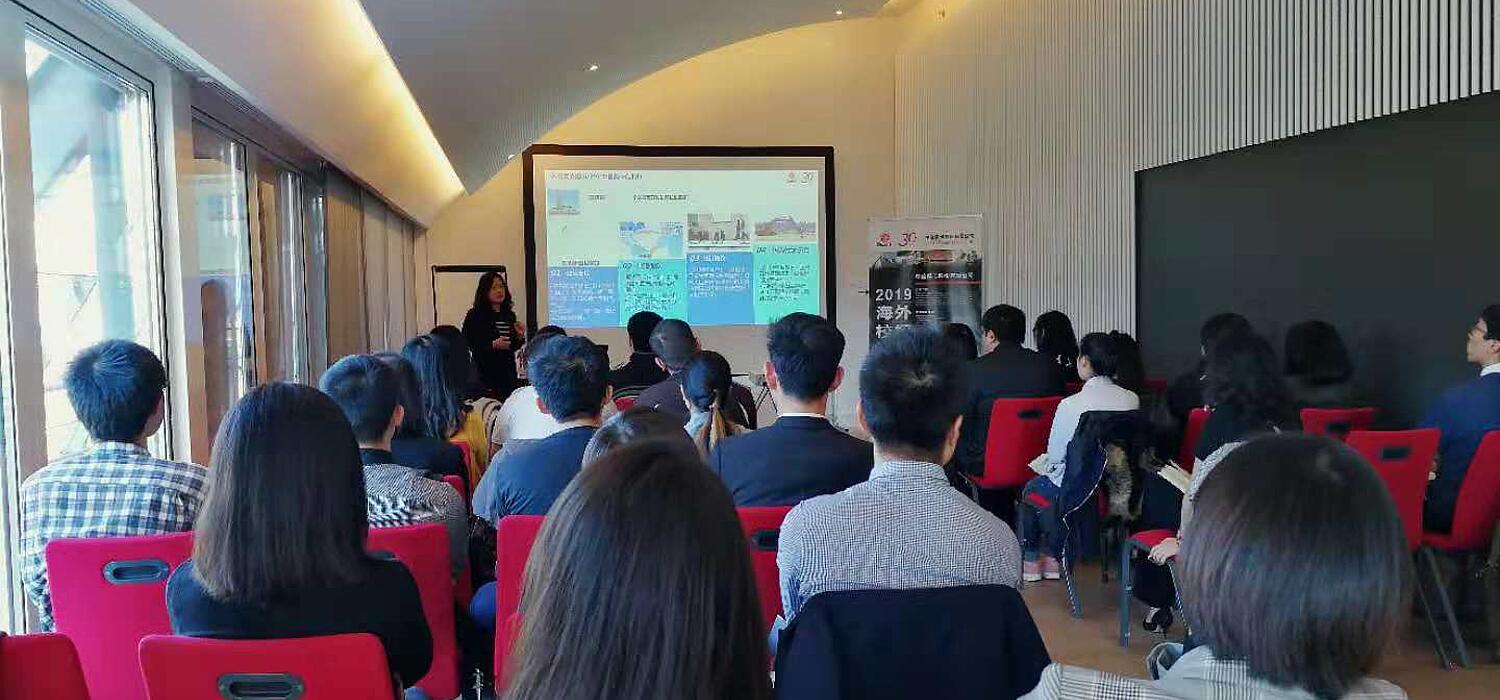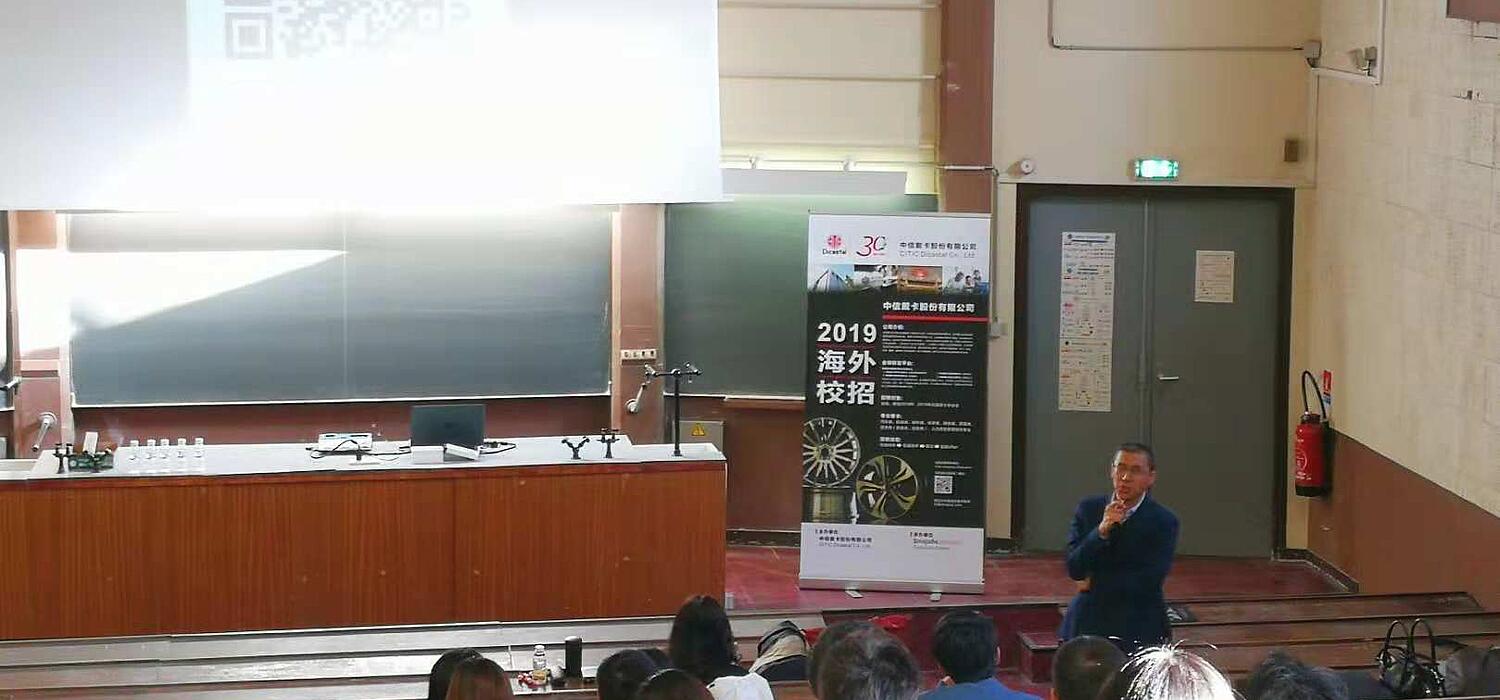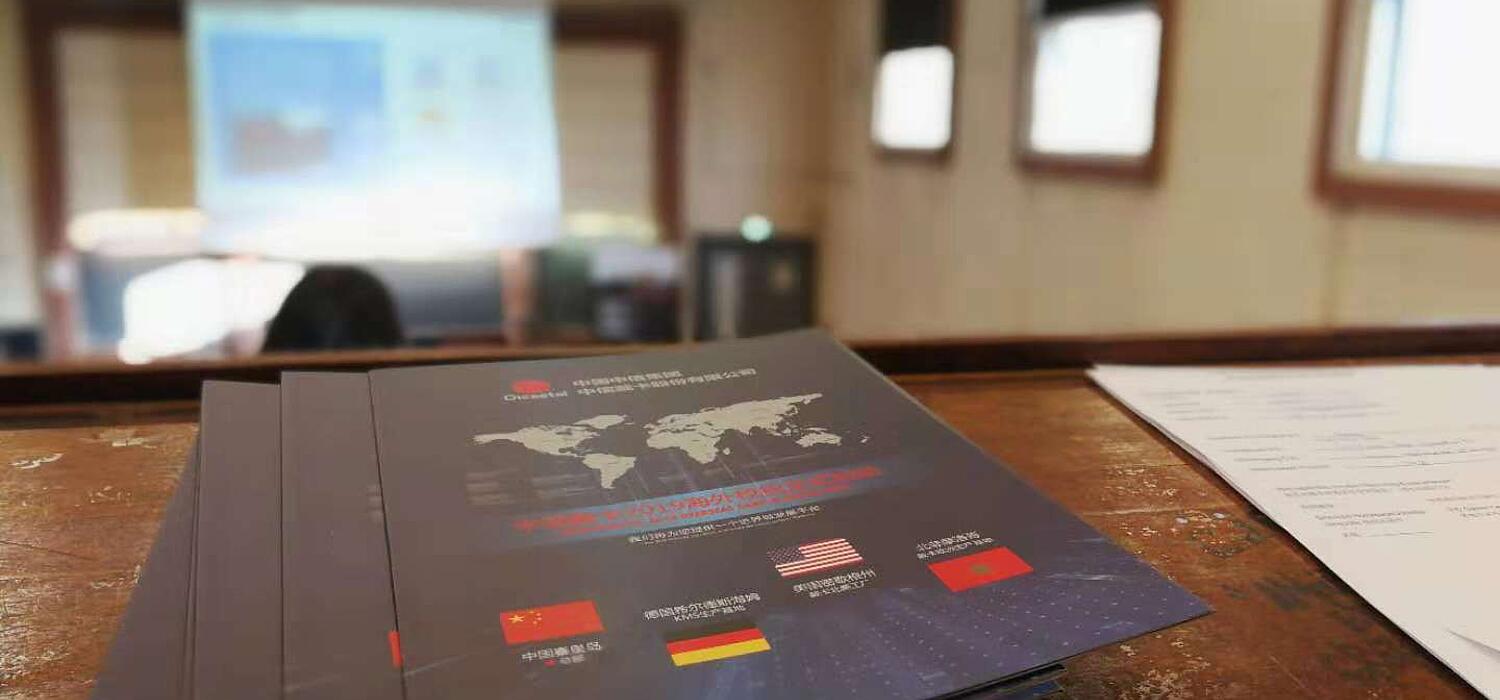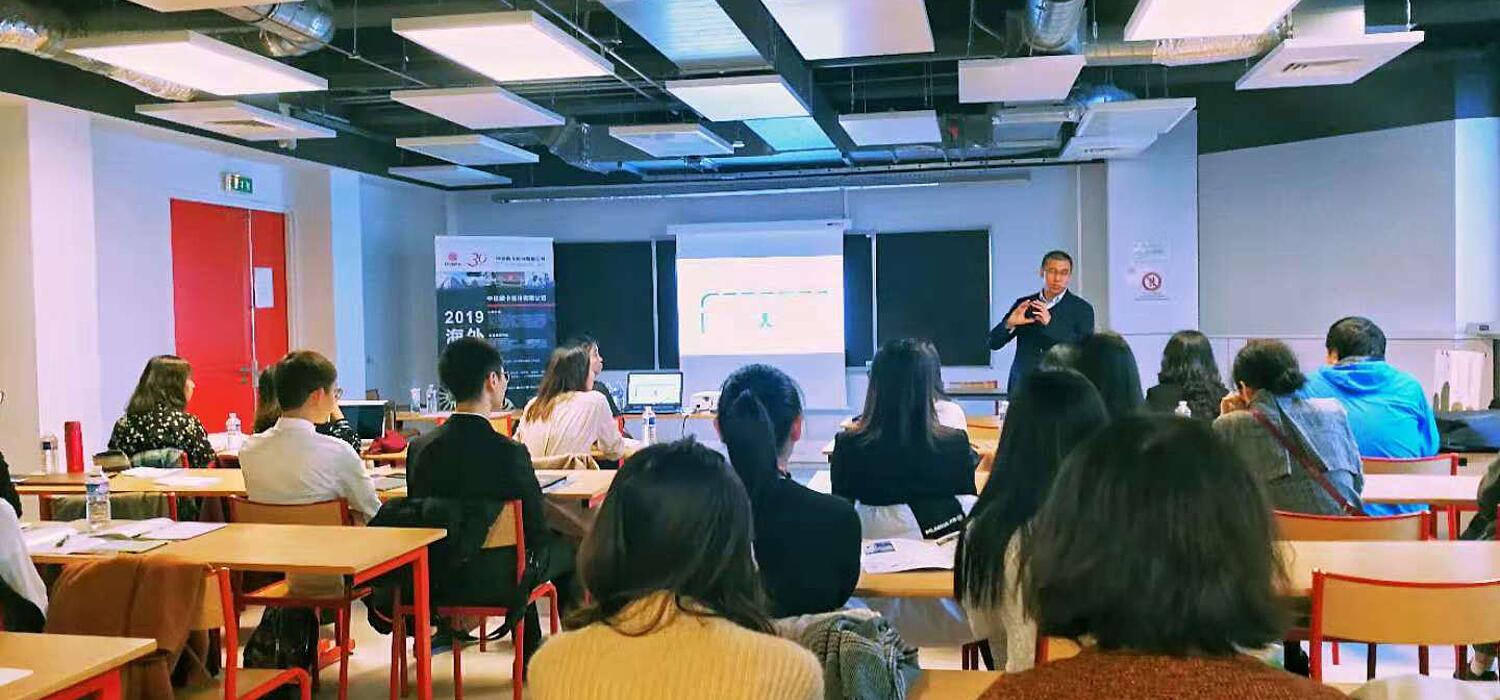 Seminar über deutsch-chinesische Zusammenarbeit im Bildungswesen
Vom 17. bis 20. Oktober 2019 fand im China National Convention Center in Peking erfolgreich die 20. Annual China International Education Conference statt. Am Nachmittag des 18. Oktober nahm Yan An, stellvertretende CEO von SinoJobs, als einziger Unternehmensvertreter am Seminar über deutsch-chinesische Zusammenarbeit im Bildungswesen teil und hielt einen Vortrag mit dem Titel "China-German School-Enterprise Cooperation in Employment Report". Darüber hinaus trat SinoJobs im Rahmen des Seminars der deutsch-chinesischen Hochschulkooperation bei.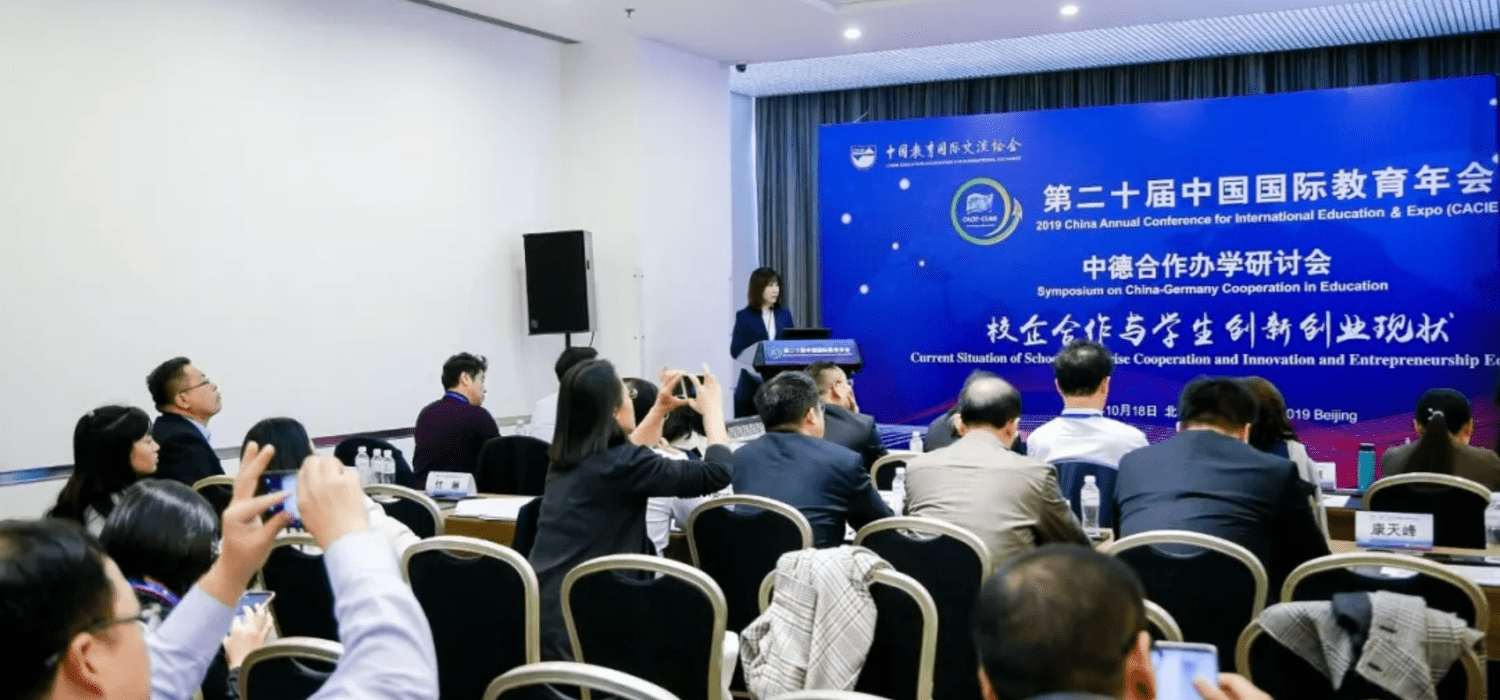 SinoJobs Career Days 2019
Am 6. und 8. November 2019 fanden die 9. SinoJobs Career Days in Düsseldorf und München einen erfolgreichen Abschluss. An der Veranstaltung nahmen mehr als 70 bekannte Unternehmen und Organisationen aus China und dem Ausland teil. Mehr als 2 500 Arbeitssuchende wurden angezogen,Tausende von Stellen wurden öffentlich ausgeschrieben. Diese Veranstaltung bildete eine Plattform für den Austausch zwischen herausragenden Talenten und international renommierten Unternehmen. Frau Zhao Xingshu, CEO von SinoJobs, war ebenfalls vor Ort, um Arbeitssuchenden einen informativen Karrierekurs zu bieten.