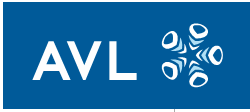 AVL is the world's largest independent company for development, simulation and testing technology of powertrains (hybrid, combustion engine, transmission, electric drive, batteries, fuel cell and control technology) for passenger cars, trucks and large engines. AVL develops and improves all kinds of powertrain systems and is a competent partner to the automotive and automotive parts industry.
AVL was founded in 1948, headquarters is located in Graz, Austria. There are 45 affiliates in the worldwide with more than 10,000 employees. The global sales turnover reached more than 1.97 billion EUR in 2019.
In China, AVL has the wholly owned subsidiaries in Shanghai, Tianjin, Beijing, software center in Chengdu and offices in Wuhan, Chongqing, Jinan, Guangzhou, etc. with around 700 employees, providing professional support for more than 400 clients.
ADAS Function and System Development Engineer
Main Responsibilities:
Design functional requirements, derive system requirements and architecture for future automated driving functions:
·        Define functional requirements
·        Define technical requirements for subsystem solutions and create technical architectures
·        Model the respective system level behavior
·        Align with relevant stakeholders on technical level for systems realization and derive implications for complete system
·        Engage with software and hardware engineers of the AD project team and external partners / suppliers
·        Definition of KPIs and performance requirements to supplier/s and partners
Integrate releases of ADAS function in prototypes:
·        Create a cross-ECU integration plan for the integration of the various components of the customer function.
·        Coordinate the various steps with the ECU managers.
·        Coordinate the activities with our partners to integrate the customer function.
·        Define software interfaces together with those responsible for the modules.
·        Create integration reports regularly and measure the degree of maturity of the integration of the entire function
Qualification:
Location:   Beijing
·        Bachelor's / Master's degree in Electrical Engineering, Information Technology or equivalent
·        Experience in requirements engineering (e.g. Cameo, Rhapsody, DOORS)
·        Experience in programming (e.g. CANoe/CANape, C/C++, ADTF, Python)
·        Experience in software development, integration and testing in the automotive area.
·        Driver license (better with additional prototype license)
·        Experienced in Chinese traffic situations.
·        Experienced in Confluence & Jira.
·        Project management: Experience in steering and technical negotiation
·        Fluent English, German is a plus
·        Joint responsibility for project success and customer satisfaction.
·        Read and interpret development results. Plan and take corrective actions as required.
·        Dedicated commitment to safety & quality assurance.
·        Strong communication and alignment of development findings in the project team.